Colchester United: no bids for John-Joe O'Toole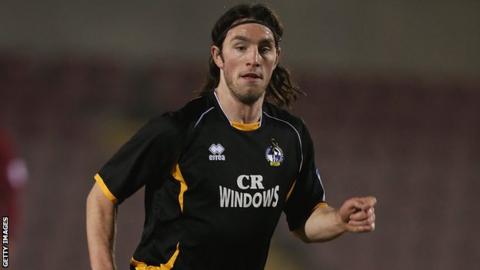 Colchester United manager Joe Dunne says there have been no bids for midfielder John-Joe O'Toole.
O'Toole, 24, under former U's boss John Ward but returned for Colchester's final five matches.
"There's lots of talk but that's as far as it has gone," Dunne told BBC Essex.
"Bristol Rovers and Southend have said openly that they want him. If they want him then they know where we are. At the moment it's just paper talk."
The former Republic of Ireland Under-21 international but struggled to win a regular starting spot after Dunne replaced Ward as the club's manager three months later.
"John [Ward] has been very good about it and [Southend manager] Phil Brown has been telling his local papers that he is interested, but there hasn't been a bid," Dunne added.
"I've been upfront with JJ over the interest, as I am with all the lads, but he's a Colchester player and we're just getting on with it."