Howard Webb on Respect, rule changes and new technology
Last updated on .From the section Football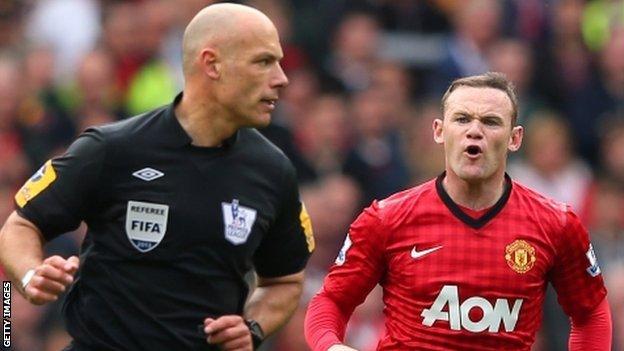 As England's top referee, Howard Webb is used to making crucial calls - from awarding a controversial penalty to dealing out a debatable red card - and copping for the consequences from players, managers, fans and pundits alike.
But from the start of next season, the biggest decision of all will be taken out of his hands - when the Premier League becomes the world's first domestic league to use goal-line technology to decide if a goal has been scored.
Webb has "100% confidence" in the Hawk-Eye system which will be used - and says he and his fellow officials will welcome it.
Whether it will make his life any easier remains to be seen but the 42-year-old - who took charge of the 2010 Fifa World Cup final - is confident that life as a whistler could not get any better.
From his take on the part that further technology can play in the game to the tweaks in the offside rule and how well he thinks the Football Association's 'Respect' campaign is working, Webb spoke to BBC Sport about the different aspects of refereeing and how English officials have prepared for the changes taking place next season.
HOWARD WEBB ON NEW TECHNOLOGY...
Do you welcome the introduction of goal-line technology into the Premier League?
If you speak to any Premier League referees, we would all say we welcome it, because it means we've got a better chance of making an accurate call on the biggest decision of all, which is whether a goal has been scored or not.
Are you confident it will be reliable?
From what I know the system has been extensively tested and I have no reason to think it won't be reliable.
I've not used Hawk-Eye so cannot pass comment but I have got 100% confidence in the people who have done testing on it and the reputation of the company is really strong.
What are your experiences with technology?
I used the GoalControl system that Fifa have adopted in the summer in the Confederations Cup.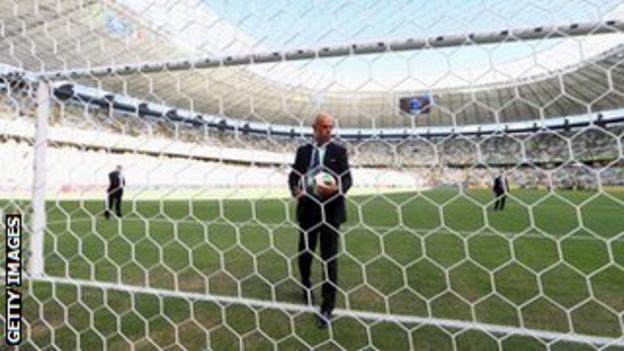 That worked and was a very similar system to how Hawk-Eye works.
From what I could see, GoalControl was totally reliable. There wasn't a situation where there was a really marginal call but, every time a goal was scored, the system worked.
Every time there was a penalty scored in the penalty shootout between Spain and Italy in the semi-final that I refereed, the signal went off.
Every time the ball flashed just wide into the side netting, the system didn't indicate a goal.
What is GoalControl like to use as a referee?
The best thing about it from a referee's point of view is that it is instant.
Immediately it vibrates, it comes up with the word goal and it continues for 10 seconds, so there is no mistaking that a goal has been scored.
Could technology help referees with other decisions, like penalties or other fouls?
With goal-line technology, you are talking about matter of fact, you are talking about yes or no - goal or no goal.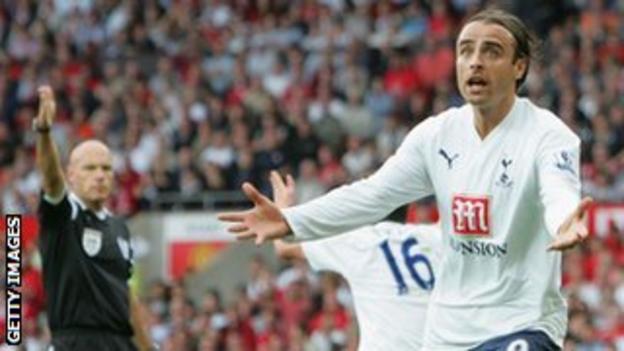 And if a system can be brought in like Hawk-Eye that tells us whether it is a foul or not, then why would we not want it? But we are talking about a very different scenario.
All I know is that I love the game the way it is played, I love the high tempo of the game. I don't like making mistakes at all, I try to be as accurate as I can be.
We have worked hard to try to learn and develop and improve as referees in this country, but I fear that the use of technology for anything other than just the goal-line would change the basic way the game is played and we need to be careful.
HOWARD WEBB ON RESPECT...
Is the Respect programme working?
Yes. Things are much better than they were. Isolated Premier League games get a lot of headlines but the vast amount of games pass by without incident and don't make news, because they are not newsworthy.
We are quite a few years down the road now with the FA's 'Respect' initiative and the Premier League's 'get on with the game' campaign.
The aim was to change the culture - attitude and behaviour - towards match officials in football.
We have got the messages across and they have become part of the psyche of the game, at every level.
Is the situation really better than before?
The figures for the Respect programme have never been better.
Abuse of match officials is abusing the game and is not acceptable but, whilst there might be a small number of people that think that is still acceptable to do it, most people in football - your average player, coach or fan - have taken on board the message, know it is not acceptable and play the game the right way.
On-field statistics for Premier League, Football League and Conference National

Charge
2012-13
2011-12
2010-11
2009-10
Surrounding match official

8

11

2

2

Mass confrontation

18

40

31

44

Not seen (caught on camera)

11

14

10

9

Technical area

22

41

39

38

Source: FA
What next for the Respect campaign?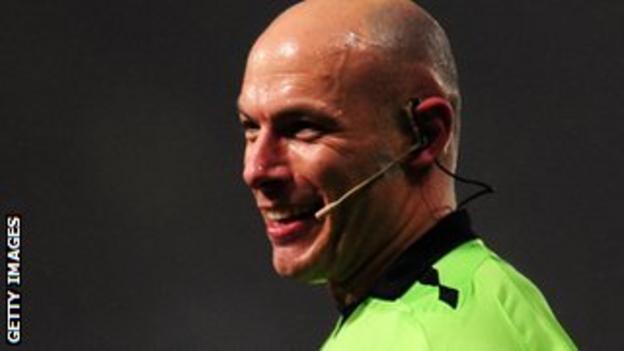 We need to continue to make sure that any examples of referees not being treated in the right way or subject to abuse in any way then that needs to be clamped down on absolutely severely.
From my point of view, football is a positive experience and when I speak to most referees they have the same experience.
At grass-roots level, referee recruitment and retention rates are up and most people I speak to say they love their refereeing, enjoy getting out of bed on a Sunday morning to do a game, whether it be in pub football, kid's football or women's football.
If they didn't, they wouldn't continue doing so.
HOWARD WEBB ON RULE CHANGES...
Is everyone ready for the tweak to the offside rule?
We are well prepared for any rule changes made during the summer and we make sure we liaise with the clubs as well.
We have orientation visits and we talk through any changes. We referees are not going into the new season fully aware of what the change might be while players don't know so suddenly it's a big surprise to them.
We make sure they are aware too - both lines of communication are open and are strong as well.
We have two visits into clubs every season - one pre-season, one mid-season, so the relationship is strong.
People in the world seem to think there is a bit of a big divide between match officials and players and clubs but it is not like that at all, we have a strong relationship and speak on a regular basis and we are there to assist each other.
Howard Webb was speaking at a Referees' Association and Football Association match official 'masterclass' at Hinckley FC which was arranged as part of the FA's 150th anniversary celebrations. The BBC's Football Focus programme will feature this event on a date yet to be scheduled.