Unrest in Egypt forces cancellation of football league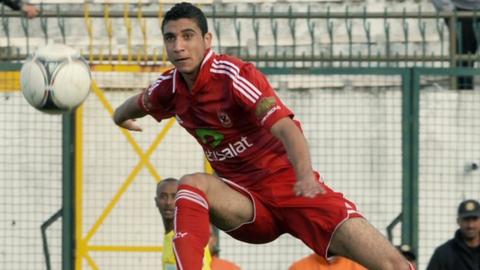 Continuing unrest in Egypt has forced the decision to bring the country's football league to a premature end.
Al Ahly and Zamalek have been declared champions as they were top of their respective nine-team groups; a format that was decided when the league resumed in February after a year's absence following the Port Said stadium disaster in which more than 70 people died.
The top two teams in each group - Ahly, Zamalek, Eppi and Ismaili - were scheduled to advance to semi-finals, with the winners of those ties going though to a final.
But after five turbulent months of more football-related riots and bans on fans in continental club matches, the competition has now been cancelled because of the larger political problems and violence in the country.
The decision was reached after a meeting of the Egyptian Football Association (EFA) board, and after the approval of the majority of the 18 clubs in the league - although Zamalek , who were unbeaten, and Enppi were not in favour.
Zamalek have called for the resumption of the championship and have asked the EFA for compensation if that does not happen.
But EFA president Gamal Allam has said the clubs who reject the decision have no right to ask for any compensation because the decision was taken for security reasons.
The league had been scheduled to conclude on 29 June but was put on hold days before because of the marches and incidents that started a week earlier.
The EFA asked the ministry of interior if the delayed matches could be played but security officials refused because of the troubles which continue following the ousting of President Mohammed Morsi.
It is not yet known if Al Ahly's and Zamalek's participation in the upcoming African Champions League will be affected.
The sides have been paired in Group A and Zamalek are due to host holders Ahly on the weekend of 20/21 July in the pair's opening match of the campaign.