Rangers: Craig Mather continues in chief executive role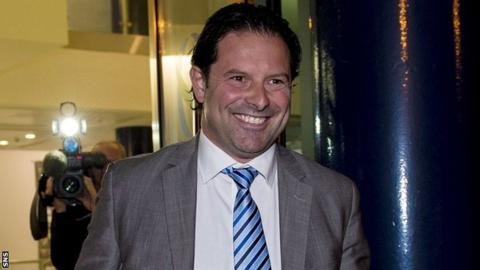 Rangers have confirmed that Craig Mather has been appointed as the club's chief executive officer.
following earlier this year.
"It is a great privilege to serve as CEO of Rangers," Mather told the club's website.
And chairman Walter Smith added: "Craig has demonstrated a deep commitment to the club and has a clear vision of how Rangers should be taken forward."
A statement to the London Stock Exchange read: "Rangers is pleased to announce the appointment of Mr Craig Mather as chief executive officer of the company.
"Mr Mather, 42, was appointed chief operating officer and interim chief executive officer on April 24, 2013 and serves on the board of directors."