Ivorian Serey Die cleared to play in Champions League
Last updated on .From the section Football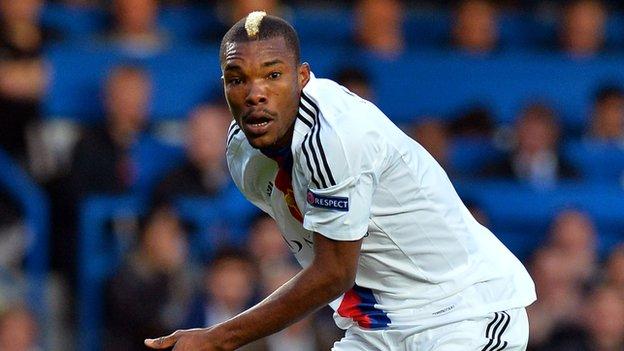 The Court of Arbitration for Sport has cleared Basel midfielder Serey Die to play in Champions League qualifying rounds during his contract dispute case with Fifa.
Cas says it froze the Ivorian's four-month suspension imposed by Fifa in June until it finally rules on his appeal. A hearing date has not been set.
The interim ruling also releases him for Ivory Coast duty when World Cup qualifying matches resume in September.
Fifa judged that Serey Die formally agreed a five-year contract with Egyptian club Zamalek in 2008 before signing with Sion in Switzerland.
Zamalek complained to Fifa.
Basel said it was unaware of Serey Die's legal problem when he signed from Sion in January.
Swiss champions Basel feature in the Champions League third qualifying round draw next week.