Greg Dyke: New FA chairman targets successful England teams
Last updated on .From the section Football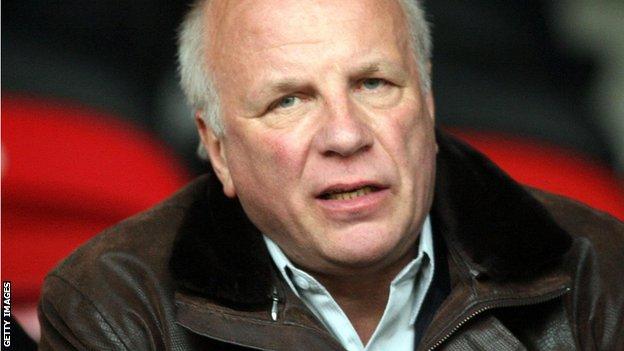 New Football Association chairman Greg Dyke says one of his first priorities will be overseeing the development of successful England teams at all levels.
The England senior men's team have not reached the semi-finals of a major competition since 1996.
"We all want a successful England team," Dyke said on the FA's official website.
"We have not had outstanding successes since the 1990s and I think one of the biggest challenges going forward is how do we get a successful England team?
"You want the England team to be successful and different England teams to be successful."
It has been a disappointing year for England at various levels.
The senior men's team dropped to 15th in the world rankings - their lowest in five years - while the Under-21s, Under-20s and Under-19s managed one win between them in nine games.
According to research by the CIES Football Observatory, only 35 English under-21 players made appearances in the Premier League last season, the lowest figure since 2005, and Dyke suggested that is something that needs to be addressed.
"Young English players are clearly important for the future," he added. "The two questions are 'can we develop them?' and 'can they play?'
"The second question seems more difficult. There will be some clubs that will tell you that young English kids don't have the same technique.
"Lots of people think that is not true, but the question is 'why are they not playing?'"