Ex-member Andrew Edwards lists FAW council grievances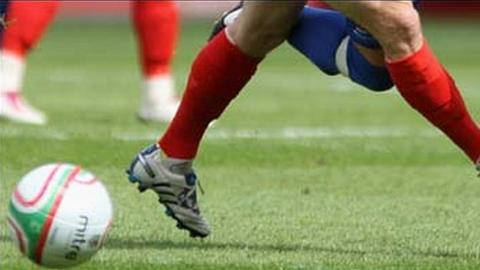 The former Football Association of Wales council member who has further criticised the body in a letter sent to all member clubs.
Andrew Edwards was unhappy after the council voted no to discuss Barry Town United AFC and AFC Llanelli's futures.
Edwards alleges some council members "serve their own agendas", "bully weaker members" and are more interested in "trips and perks".
An FAW spokesperson confirmed that a five-man panel will review the council.
That review will look at the FAW council's duties and responsibilities, with the findings scheduled to be released in August.
Edwards, who had been the Welsh Premier League's board representative, quit last Tuesday after what he labelled as a "shambolic" meeting failed to discuss Barry and Llanelli's bid to be reinstated into the Welsh league structure.
Welsh Premier League club Llanelli AFC was wound up at the High Court because of a £21,000 tax debt, with the supporters forming a new team, AFC Llanelli.
Barry Town owner Stuart Lovering withdrew his club from Welsh League Division One near the end of last season, before fans helped the club reform as Barry Town United AFC.
The new club is now seeking legal advice after the decision, which would see them drop down to the bottom of Welsh football.
The FAW met to consider bids for the new clubs to have their full membership restored, but the 29 elected FAW councillors voted 15-14 against discussing any new evidence.
It seems that decision - which also caused FAW president Trefor Lloyd Hughes to reconsider his position - proved to be the last straw for Port Talbot Town chairman Edwards, who has listed a string of grievances.
While stressing that there council members "who operate... with honesty and with the passion with a view to promoting football within Wales", Edwards believes the "current format of the FAW council is not fit for purpose".
The letter sets out five areas which are of special concern to Edwards, which are reproduced below:
"1.I feel within Council the Southern Leagues who collude and vote on block to railroad decisions within Council to serve their own agendas and not always with the best interests of football within Wales therefore I feel a clique exists within this group.
2.Individual's members dominate conversation and are unwilling to listen to counter proposals often bullying weaker members of Council to be swayed to vote their way.
3.Deals are struck amongst members in advance of meetings often to ensure personal or political agendas are met. The politics do not serve Welsh football but individual member/members on Council.
4.Members are more interested in their next international trip/perks as apposed to Welsh football itself. I believe the number of Council members who attend international trips are far too high as they are taking money out of the game in Wales yet quite unbelievably at the last Council meeting members voted to relegate both Barry Town and Llanelli to local parks football yet increased their international travelling expenses allowance by some 60%!
5.In general member skills on Council are limited as Directors of the Company which now has an annual turnover in excess of 10 million pounds in some cases the skills of individual member's border on non existent with members finding it difficult to understand key decisions which the Company need to make in order to progress. There are even occasions I have witnessed members falling asleep at meetings."