Barry Town United AFC launches legal action against FA of Wales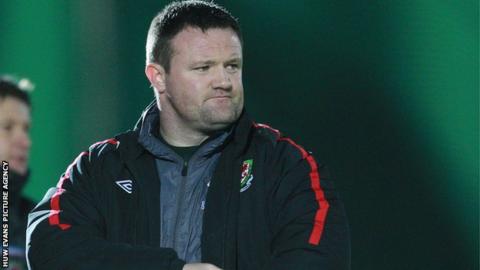 Barry Town United AFC has started legal action against the Football Association of Wales for denying the team entry into the Welsh Football League.
A new club was started after the owner of Barry Town withdrew them from the Welsh football pyramid last season.
The FAW Council last week refused to discuss a reprieve for Barry Town United from playing parks football.
Andrew Edwards of the Welsh Premier League in protest at what he called a "shambolic" meeting.
He said that FAW councillors had wasted "a chance to right a wrong" in refusing to hear the cases for a reprieve put by Barry Town United and a new Llanelli club.
Edwards has subsequently issued a letter to all member clubs raising further concerns about the Council.
Barry Town United said it was unable to issue further official comment on its legal action, but added: "We would like to take this opportunity to sincerely thank everyone for their continued support."