Thurrock FC challenge FA and Isthmian League decision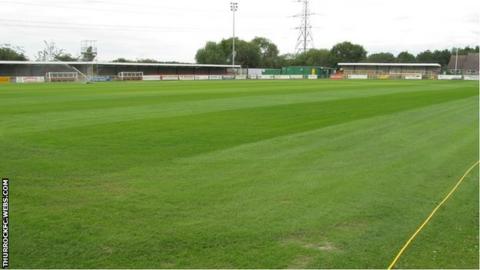 Thurrock will not take their case against the Isthmian League and Football Association to the European Court of Arbitration for Sport (CAS).
The Essex club have instead issued a notice of arbitration in an attempt to overturn a three-point deduction and subsequent relegation from the Isthmian Premier to Division One North.
Barnett was banned for not paying a £16 fine two years ago.
The money was owed to a local Yorkshire FA after Wakefield Sunday side Wilton folded and their outstanding fines were shared among the staff.
Thurrock managed to secure safety in the Isthmian Premier Division by a single point last season, only to be told they would be docked three, almost a month after the season had ended.
The Fleet failed in appeals against the decision - with the Isthmian League and the FA - and suggested last week they would take their case to CAS.
But, with that process likely to take up to 109 days and to jeopardise the start of the league's season, Thurrock have opted to issue a notice of arbitration, which will see an independent panel assess the club's case.
The panel's decision, which is expected within three to four weeks, is binding and Thurrock would not be able to launch a subsequent challenge with CAS.