David Weir - the Team Talk XI
Last updated on .From the section Football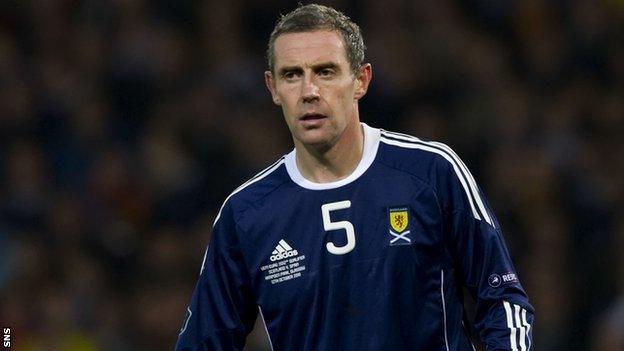 Sheffield United manager and former Scotland international David Weir looks back over his playing career with Falkirk, Hearts, Everton, Rangers and his country and picks his Sportsound Team Talk XI.
Goalkeeper - Allan McGregor
That was a difficult one to start with right away because there's been a few contenders. I've basically made my mind up to go for Allan McGregor probably because he's current to me - I played with him most recently - and just his mindset, his attitude and his will to win, which I think adds to his qualities as a goalkeeper.
He was the kind of fellow who would get you out of a whole on some occasions. I remember the Celtic game when he saved the penalty from Georgios Samaras. If this penalty goes in, that's your league over and you wouldn't want a better guy standing there with a chance of saving it and, fortunately for us, he did.
One save he made at Werder Bremen, I'll never forget. I can remember turning round thinking 'goal' because it was physically impossible for him to save it but he did.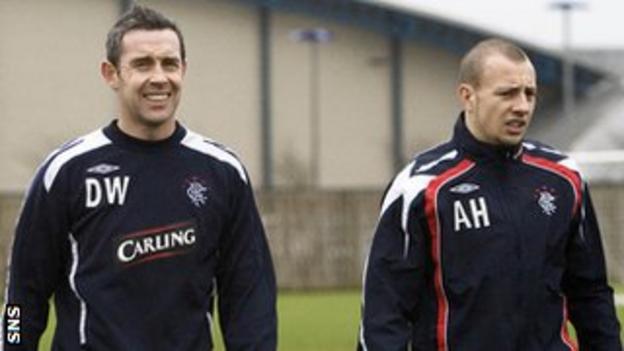 Right-back - Alan Hutton
I'm going to end up with another Rangers player here and it's not going to end up being a Rangers XI. Probably, over the course of my career, at right-back I've played with some good players doing that position as well.
I'm starting to think like a manager now, you need to have attacking full-backs.
Particularly in the early part of my time at Rangers, the initial season he had when we were in the Champions League, he [Hutton] was unstoppable.
His attributes and what I've seen him do on the pitch, he's done things that a lot of other players can't do and he would be a very very difficult to replace or to find one that's better, on his day.
Central defence - Alan Stubbs and Richard Gough
I was fortunate I had a lot of good partners in my career. That's a really important part of the team, probably the most important part of the team, get that bit right and getting a relationship there between those two players. It was really tough to pick two.
I have to go with Alan Stubbs because I had such a good relationship with him [at Everton]. The two of us complemented each other. Alan was really comfortable on the ball and could ping a pass from left to right and right to left. We just worked well together as a pair.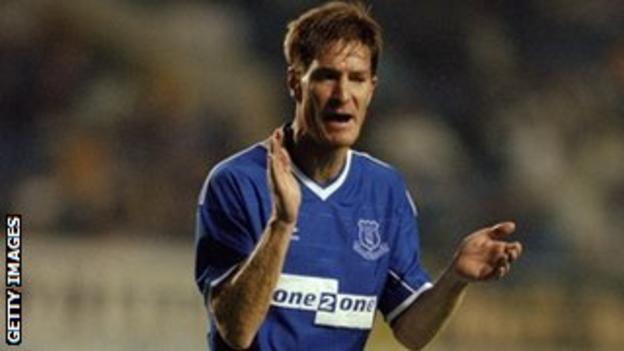 Getting the opportunity to play with [Richard Gough at Everton] and see, even as he was older and getting on, he still had that level of dedication, professionalism and he really brought something to the team. I played against him at Rangers when he was in his prime.
I can always remember at Hearts, when we won the Scottish Cup final in 1998, Goughie coming into our dressing room after we had won and congratulating us and showing a bit of class.
Obviously, as I was the Rangers captain later on, I just remember things like that and how people of that stature act, that was a great lesson for me as well so that in itself tells you something about the man as well.
Left-back - Gary Naysmith
That was a difficult one for me. When I'm talking about the centre-halves, I could go on and on and talk about them for ages, the left-back position was slightly different.
When I get down to the crunch I have to pick my mate Gary Naysmith. We obviously had a great history with Scotland, Hearts, Everton as well. Coming into the team [at Hearts], he was only 17 at the time and was a real outstanding prospect. Way beyond his years at the level he was playing at.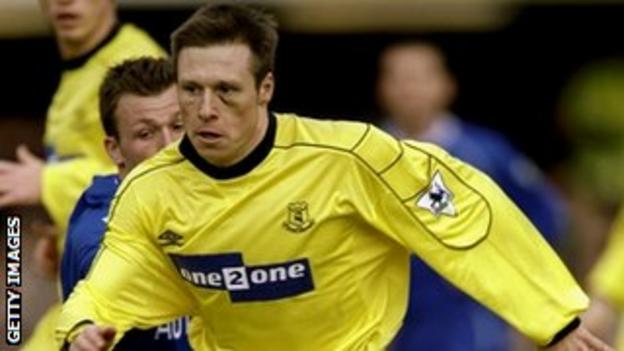 Right midfield - Nick Barmby
The person I picked was a lad who I played with at Everton. His spell at Everton, he was playing at a fantastic level and he was playing week in, week out.
He scored goals and his work ethic was unbelievable, of a degree that is probably unmatched in players - getting up and getting back and helping his full-back and getting on the end of things in the box. The fact he was capable of getting a goal as well was a big addition to his game.
Central midfield - Lee Carsley and Barry Ferguson
Lee Carsley made the team better. When we qualified for the Champions League with Everton, he was such a big part of that. He made the centre-halves better.
I knew how good a player Barry Ferguson was prior from Scotland but, seeing him at Rangers, I didn't realise quite how good he was. He had a fantastic winning ethic, a fantastic work ethic. On the occasional game, he almost won it by himself. We often have a go at ourselves as Scottish people saying we don't produce players and we don't produce top players, but he was a top, top player.
Left midfield - Mikel Arteta
I know he's not really a left midfielder but he can play in different positions. He had probably his best spell at Everton, playing off the right. Capable of making a great pass and seeing a pass and taking the ball in tight situations. The best player I've probably ever seen at buying fouls and getting fouls and delivering them when he got them as well so there was method in his madness. Fantastic football player, great career, adaptable, could play in a number of positions and still doing it now.
Forwards - Duncan Ferguson and Wayne Rooney
I'm going to go for a four [in midfield] because I need to get my strikers in. Strikers are the main players, they're the ones that win you the games and I've played with some good ones so I'm trying to get two strikers in.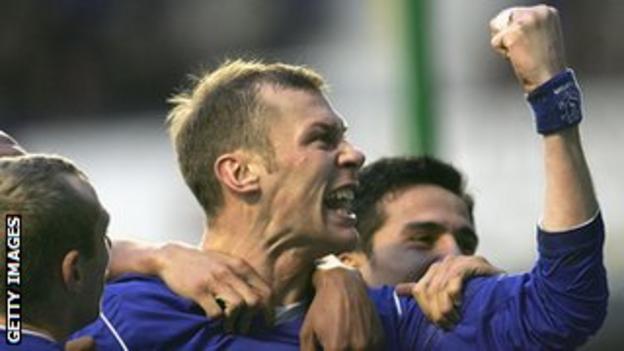 Duncan Ferguson didn't get on the pitch as often as he would've liked and we [at Everton] would've liked but on his day was unstoppable. His level was so high and when he got himself to that level, which invariably in my experience would be in the bigger games, against Liverpool, Manchester United when you really wanted him to perform.
I remember one game at Goodison when we beat Manchester United 1-0 and Duncan scored with a header and he was absolutely unplayable.
If the delivery was right and the ball was right then it was a goal and that was the case on that night, the Manchester United defence looked scared of him.
It's probably no surprise the other one who joins Duncan up front is Wayne Rooney, who came through as a youngster at Everton. I got the opportunity, fortunately, to play with him there when he was in his formative stages but still a talent, a fantastic talent. Day in, day out you saw the level of ability. He was special.