Reviving the 'troubled' Nigerian league
By Oluwashina Okeleji
BBC Sport, Lagos
Last updated on .From the section Football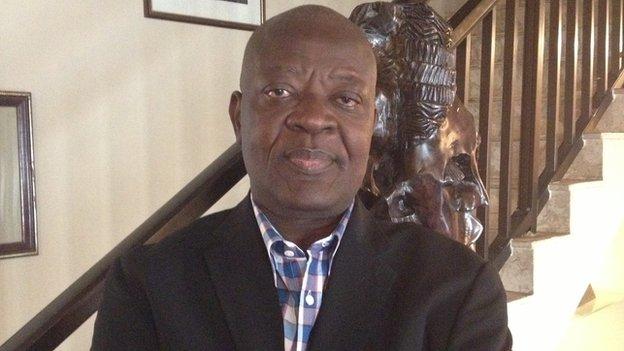 At international level Nigeria are African champions and on course for the final round of 2014 World Cup qualifiers but their domestic leagues are struggling.
The authorities realise if that success is to continue things need to change.
The country's football has been rocked by an ongoing inquiry into allegations of match-fixing, and the Premier League has been beleaguered by financial difficulties for many years.
In recent years the court room has been used to decide football matters almost as much as the pitch itself.
In a bid to end the legal system being used so often the Nigeria Football Federation (NFF) stepped in by setting up the League Management Company (LMC) late last year.
From leadership problems to TV rights and sponsorship disagreements, violence on the pitch, corruption off it and a badly organised calendar the domestic league was fast becoming a Nollywood drama.
The LMC's first task has been to try and restructure the country's chaotic domestic league and seven months into their journey its chairman, Nduka Irabor, believes progress is being made.
"The premier league is meant to be the elite money-making arm of Nigerian football," Irabor told BBC Sport.
"First thing we realised was to worry about the commercial fortune of the league.
"We've discovered over the years that with the uncertainty in leadership, poor quality of management has held down the fortunes of this league and inadvertently affected the fortunes of these footballers themselves.
"The journey so far has been fairly challenging. Initially, there was a misunderstanding of what we are meant to be doing.
"But we are finally making some progress. Stakeholders have come to same conclusion that the Nigerian Professional league is in dire need of a different direction."
Irabor knows the financial possibilities of Nigerian football and he is keen to share his vision.
"We've seen what the problem is and articulate a vision to make it commercially more viable and attractive to sponsors," Irabor said.
"We have a huge brand in the local league but we've failed to capitalise on the talent and the undying passion we have for the game by putting a professional structure in place."
But simply attracting more commercial partners and changing the structure is not enough Irabor also knows there are other areas to be tackled including a change in the mentality of many of those involved in the sport in Nigeria.
Other issues that have affected the sport in recent times are: poor player welfare, accusations of referees being bribed, intimidation of visiting teams and failure to set up feeder teams per the league laws.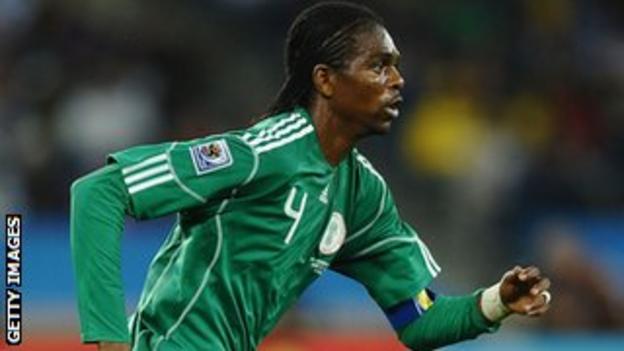 "Referees must be protected and their welfare taken care of by the league organisers and not the clubs," Irabor told BBC Sport.
"We need to cleanse our game, to make it more attractive, we need to let footballers play and depend on their abilities instead of relying on 'tactical' and dubious means.
"We've also suggested the idea of raising the players monthly salary to a minimum wage of $1,000.
"To do this we strongly need to get major sponsors to help compliment the clubs financial conditions.
"It's unfair to hear players getting a little over $200 a month, that won't sustain anyone.
"We are working on developing a template for the players contracts as well, salary payment should cover a year as stipulated and not ten months football calendar as enforced by the clubs.
"I want to see more young people playing football, new blood.
"We need to establish a feeders team structure running a youth league. A youth system that educates the young ones."
Irabor also realises its not just problems with players and clubs that need addressing.
"Forget the invasion of cable television, we need to bring the fans back to the stands, in what should attract sponsors as it adds to the look and feel," he added.
"If your game is good, people will come.
"We are working on licensing conditions, to align it with the Fifa conditions.
"Initially, it was tough to get people to understand our plans but after a reconciliation meeting, everyone is now on board.
The 13-member LMC which includes legend Nwankwo Kanu, say they want put the essential structures in place, educate, enlighten and equip the clubs with a self-sustained mentality.
"There is a great hope, the NFF is patient and the clubs are ready to come on this promising train to success - I know we will get there," Irabor insists.
The vision is bold, even promising, but Nigeria have been here before - committees have been set up and press conferences have been held, promises made and glitzy plans unveiled over the past decade and more, all without an end product.
The difference this time is that there seems to be unity between clubs, officials and league organisers and now they must put behind them the past failures that have left the Nigerian league playing catch-up in Africa.