Craigan back for Milk Cup buzz
By Alvin McCaig
BBC Sport NI
Last updated on .From the section Football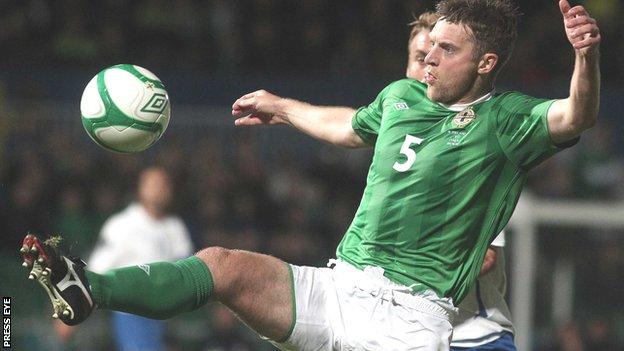 The Milk Cup can be both wonderful and cruel - the blooming of brilliant talents and graveyard of boyhood dreams.
I arrived at Portrush as a naive 14-year-old with Antrim Town, still believing I could one day play for my beloved Liverpool.
The quality threshold was high, too high for me, and a week later I knew I was destined for council pitches and not the sacred Anfield turf.
That was back in the fledging years and by the time Stephen Craigan played in 1992 there was no place for small towns in the flourishing youth tournament.
The former Northern Ireland defender represented his native County Down before playing for Hearts the following year.
Craigan thrived in this thrilling test of teenage talent and the Milk Cup acted as a vital stepping stone to a full-time career in Scotland.
The 36-year-old was appointed Northern Ireland U19 boss in April and he will return to the Milk Cup as assistant to Stephen Robinson with the international team in the Elite section.
"Playing in the tournament was a brilliant experience, especially in front of such big crowds for the first time," said Craigan.
"There was such a buzz about the whole week with so many of the world's top teams taking part.
"For me it was about testing myself against top-class opposition and improving my game.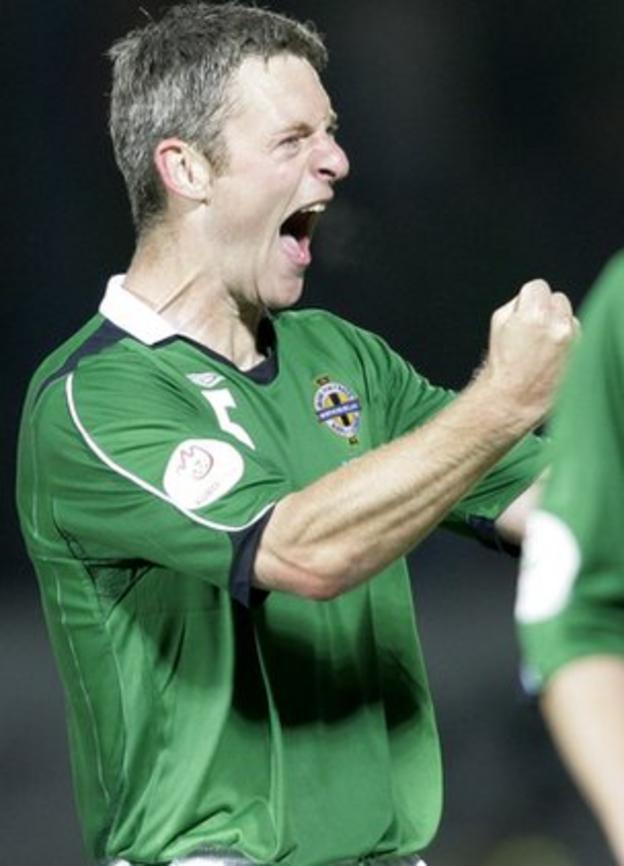 "It gave me an added incentive to pursue a full-time career and thankfully that's what happened."
Craigan signed for Motherwell in 1994 and returned to Firhill after a three-year spell with Partick Thistle from 2000.
The old-school central defender became a stalwart for club and then country after making his senior Northern Ireland debut in 2003 and going on to win 54 caps.
Retirement came in May last year but Craigan was not without work, for the natural broadcaster was already established in the media as a match summariser and analyst.
Craigan was player-caretaker boss of Motherwell in 2009 but a career in management was not on the agenda until a phone call last year.
It was Northern Ireland boss Michael O'Neill, offering Craigan a position as U19 assistant manager under Stephen Robinson.
Craigan was promoted to U19 manager in April with Robinson in charge of the U21s and U17s.
"I never viewed management as a natural progression after retiring so it's all come as a bit of a surprise," he added.
"I thought I'd give it a go and I've enjoyed it so far, despite having had just one get-together with the squad.
"It's a small pool of players and if three or four are missing it has a big impact, so we look after them the best we can.
"I'm in contact with clubs ensuring they are getting playing time and looking into possible moves in order to keep them in full-time football.
"I have no aspirations to manage a big club or my country, I'm just concentrating on the U19s and it allows me to continue with media work."
Craigan's first assignment with the U19s comes in October in the European Championship qualifying tournament in Belgium, with games against France, Iceland and the hosts.
Meanwhile, his apprenticeship on the sidelines continues on Monday night when the Northern Ireland team, a combination of U19 and U20 players, starts it's Milk Cup campaign against Denmark at the Coleraine Showgrounds.
That's followed by a Drumahoe clash with USA two days later and Friday's meeting with last year's winners Mexico at the Ballymena Showgrounds.
"I'm really looking forward to the tournament and no doubt it will bring back memories of playing in the Milk Cup, said Craigan.
"It's a big stage for the players and nothing can really prepare them for it.
"It's good preparation for my U19s players ahead of the European qualifiers, providing valuable experience.
"The main objective is identifying players who can step up to the U21 team, and from there to the senior side.
"The tournament inspired me and I expect it will do the same with every player taking part."
Milk Cup Elite Section fixtures
Monday 29 July - 20:00 BST
Northern Ireland v Denmark (Coleraine Showgrounds)
USA v Mexico (Riada Stadium, Ballymoney)
Wednesday 31 July - 20:00
Mexico v Denmark (Ballymena Showgrounds)
USA v Northern Ireland (Riverside Stadium, Drumahoe)
Friday 2 August
Denmark v USA (13:30, Scroggy Road, Limavady)
Northern Ireland v Mexico (18:00, Ballymena Showgrounds)