AFC Telford United name Ian Dosser as new chairman
Last updated on .From the section Football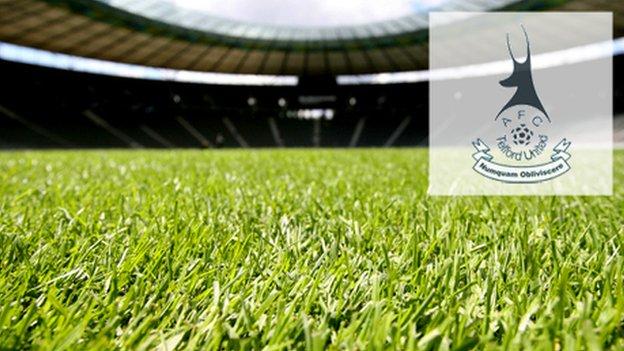 Conference North side AFC Telford United have named Ian Dosser as their new chairman.
Dosser, who joined the club's board in 2004, replaces Lee Carter, who has become the Bucks' managing director.
"I look forward to continuing to challenge myself and others to get the best outcomes for the club," Dosser told the club website.
"Progress needs to be built over time and be sustainable, but it can and will be done."
Whilst on the club's board Dosser served as finance director.
"In my years at the club, I have been inspired by the passion, commitment and determination of everyone at the football club," he added.
"I look forward to leading the club to ensure that nine years of almost unbroken success is continued."
AFC Telford United Supporters' Trust chairman David Embery added: "Ian is a fantastic appointment.
"The future is of course most important and it is there where Ian's leadership qualities and guidance will prove invaluable in furthering the success story that is AFC Telford United."