Jim Boyce wants Premier League to back 2022 winter World Cup
Last updated on .From the section Football879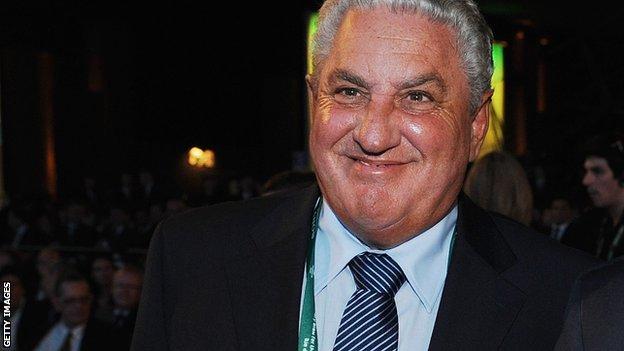 Fifa vice-president Jim Boyce has called on the Premier League to drop its opposition to the 2022 World Cup in Qatar being switched to winter.
But the Premier League is opposed to a move as it would cause major disruptions to the fixture calendar.
"A sensible decision has to be made," Boyce told the BBC. "I would appeal to people in the Premier League."
Medical evidence highlighted the dangers of playing games in temperatures that average 40C in June and can reach 50C. The heat dips to an average of 20C during the winter months.
Qatar said it would play games in air-conditioned stadiums, but that will only resolve the problem in venues.
Boyce said: "I know Qatar has said they will air-condition the stadiums and I'm sure they will be fantastic but you have to be realistic.
"You're taking thousands of people, who want to see and enjoy a World Cup, but in temperatures exceeding 50 degrees, that would not be comfortable or healthy for all of those people.
"Probably the main objectors at the moment are the Premier League and I can understand why because there's a lot of money involved.
"But from a common sense and especially a health point of view, (a winter World Cup) is something I would dearly love to see and I would hope that people would sit down and try to sort it out."
Premier League chief executive Richard Scudamore is worried that momentum is shifting in favour of a winter World Cup but insists he will continue to fight the proposal.
"Ultimately Fifa will decide, so of course one is worried," he said. "We're not silly, we're not stupid, we can see that that's the way the momentum is shifting.
"They can't really just decide to shift it by six months. Everybody's running a tight calendar.
"To suddenly change it all around is very impractical and in my view won't work and it shouldn't be allowed to work."