Gareth Bale: Andre Villas-Boas reveals contract talks with player
Last updated on .From the section Football698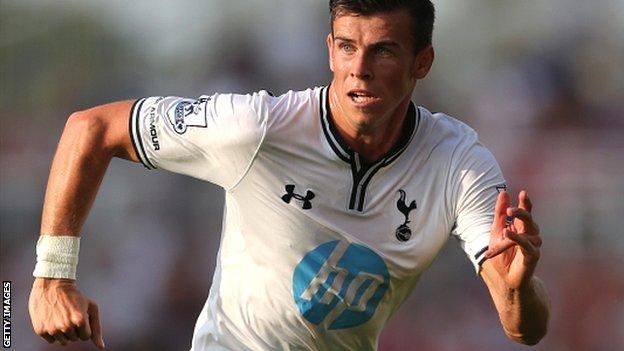 Tottenham manager Andre Villas-Boas has revealed talks are still going on between Gareth Bale and the club about a new contract for the forward.
Reports have suggested that Real Madrid are ready to make an offer for the 24-year-old Wales international.
"There was contact between the club and his agent last year and there is ongoing contact between the club and his agent," Villas-Boas said.
"Talks are ongoing but that doesn't mean there is an agreement."
Villas-Boas, who has insisted Bale is not for sale, is hopeful that a new deal will be reached between the player and the club despite admitting no developments have been made.
Former Southampton player Bale signed a new four-year contract in June 2012 but continues to attract interest from top clubs after another impressive season in which he scored 26 goals for the London club.
"We renewed his contract at the beginning of last season, if you remember, and it's something that is being dealt with by the chairman and the agent," the Spurs boss continued.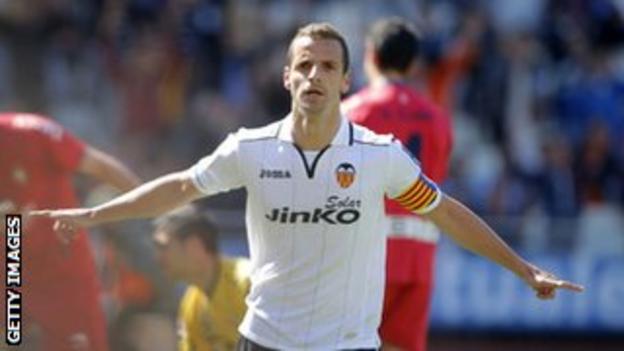 "At the moment we're confident that the player is under contract at Tottenham, as was done last year.
"It's something that we're speaking about, but there aren't any developments."
Tottenham, who are are currently in Hong Kong for the Asia Trophy, have also been linked to Valencia forward Roberto Soldado.
Despite the fact a deal has yet to be reached for the former Real Madrid and Getafe player, Villas-Boas has spoken about his admiration for the 28-year-old Spaniard who scored 24 goals in La Liga last season.
"He is a quality player, he has done well at Valencia for the last few seasons," added Villas-Boas.
"He has had a good education from the Real Madrid school and he is a player which we are interested in adding."