Football Conference secures new sponsor
Last updated on .From the section National League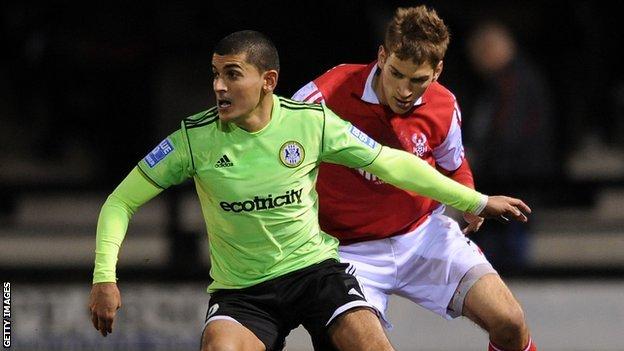 The Football Conference has confirmed online payment company Skrill will be their new sponsor in a three-year deal "comparable" with previous agreements.
The Conference had been looking for a new sponsor for its three divisions
"We've confirmed to member clubs that we will shortly be circulating the financial benefits," Conference director Colin Peake told BBC Sport.
"We can confirm it is comparable to previous title sponsorships."
Earlier this month Conference general manager Dennis Strudwick said the league was struggling to find a replacement for Blue Square, a deal that was worth up to £20,000 for Premier division clubs.
"Financially it affects the clubs an awful lot. With Premier Division clubs you could be talking about £20,000 [a season]," he told BBC Radio Lincolnshire.
"I am guessing on £20,000, because I don't know what size of sponsorship we may or may not be able to attract. But that is a considerable sum of money.
"It's a smaller amount of around £7,500-10,000 [for Conference North and South clubs] but that is still significant."
The Conference has already announced a broadcasting deal with soon-to-launch TV broadcaster BT Sport.