Charlie Lee: Southend in for Gillingham midfielder
Last updated on .From the section Gillingham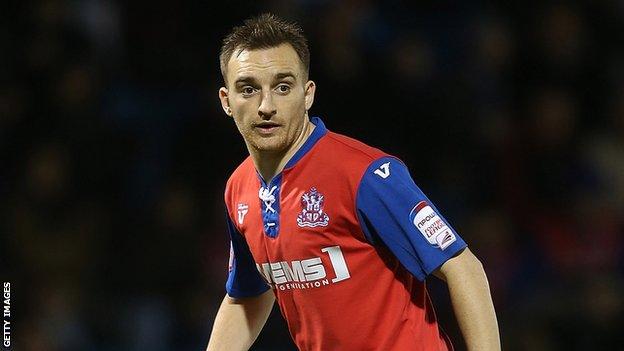 Gillingham chairman Paul Scally says midfielder Charlie Lee has turned down the chance to terminate his contract following an offer from Southend.
He told BBC Radio Kent: "Charlie has an opportunity to go to Southend. There is no bid. They have offered him a wage.
"I have offered Charlie a settlement package which he turned down and which he has a right to do. We can't go any further, they can't go any further."
He added: "It looks like Charlie is staying. If he stays, that's fine. I haven't got a problem with that at all."
Lee moved to Priestfield from Peterborough two years ago and scored two goals in 35 appearances for the Kent club last season.
However Gills manager Martin Allen put him on the transfer list in May as he expects Lee's first team opportunities to be limited.
"The manager wants to play a way that may not involve Charlie as much this season," Scally continued.
"I think if Charlie says, he has not been ostracised from the squad by any means. If he stays I will be more than happy.
"I am sure he will fight his way into the team and put Martin in a position where he has got a difficult decision to make."