Veron and Jo prove success in England is not the only test
Last updated on .From the section Football311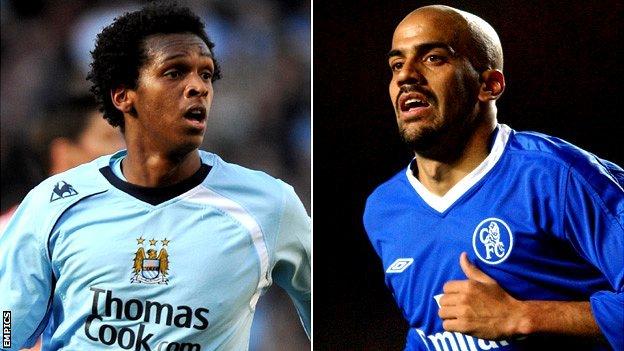 Juventus fans might be of the opinion that Ian Rush was not much of a player - the Welsh striker hardly covered himself in glory in his season in Turin.
Supporters in England know differently. Year after year they saw what a thoroughbred goal machine the Liverpool striker really was.
But that same English public can be intolerant when the boot is on the other foot, acting as if success in the Premier League were the only yardstick of footballing greatness.
Juan Sebastian Veron is an obvious example. The Argentine's third season in England, an injury-hit campaign with Chelsea, was clearly an unhappy affair. He had his moments with Manchester United in the previous two years, not least in Champions League games, but England never really saw him at his best. There were few glimpses of the Veron who carried Lazio to a rare Italian title, or the inspirational leader of Estudiantes.
After a short retirement, the 38-year-old is now making a comeback with his hometown club. He did well for Estudiantes in a friendly against Atletico Madrid on Saturday and will be back in competitive action when the Argentine season starts this coming weekend. National team coach Alejandro Sabella worships Veron. If the midfielder were five years younger he would almost certainly still have a key role in the Argentina side, for there are few players around who can organise a midfield with more intelligence.
It is hard to escape the conclusion that his relative failure in England is the Premier League's loss. As for explanations, I would welcome comments from Manchester United supporters. Perhaps it was too hard to fit him into a team where Roy Keane was king. Maybe Veron was simply unable to establish an emotional connection with the club.
Easier to explain is the undoubted failure in English football of Brazilian centre forward Jo. His big-money signing for Manchester City came at a time when football had ceased to be a priority in his life.
Jo is an example of the footballing phenomenon of delayed adolescence. He was in the Corinthians first team at the age of 16. One minute he was collecting stickers of the players in the Brazilian Championship, the next he was a sticker to be collected.
In so competitive a field of human activity, such early success is usually the result of focus, dedication and sacrifice - of missing out on the normal teenage adventures of one's peers. Then the first major contract is signed, the big money comes in - and at the very moment the youngster is under the microscope as never before, he finds himself surrounded by temptation and is unable to resist the urge to play catch-up.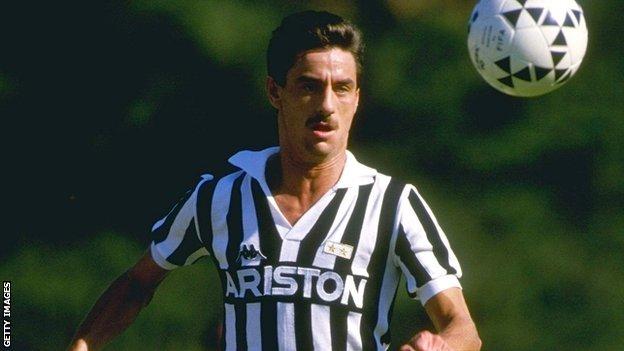 Much of this seems to have happened to Jo. Manchester City paid a fortune for a player who would rather enjoy himself. In his loan spell at Everton he made a unilateral attempt to introduce a winter break to English football, flying home for the Christmas and New Year festivities.
And things did not initially get much better when he moved back to Brazilian football. At Internacional of Porto Alegre, Jo failed to turn up for the journey to an away game in the Copa Libertadores because he had been vigorously celebrating his birthday.
When he teamed up with Ronaldinho at Atletico Mineiro it is fair to say most pundits feared the worst. Surely each would be a bad influence on the other.
Instead of which, they have taken the club to its first Copa Libertadores title. Most of the headlines have gone to veteran Ronaldinho, the former Barcelona star who joins a select band of players to win both the European and the South American titles. And the goofy genius had his moments, especially in the early stages of the campaign. But he cut a disappointing figure in the final where, in the decisive second leg, Jo gave a man-of-the-match performance.
He was the key figure as Atletico overturned the 2-0 lead of Olimpia of Paraguay and claimed the title on penalties. The first goal took a long time coming. Olimpia had the clearest chances in the first half, but just after the interval a defensive slip allowed Jo to show off one of his specialities - his ability on the turn. In limited space, he swivelled onto his weaker right foot to steer a precise shot low into the corner, making him the top scorer in the competition.
Time was running out when big centre-half Leonardo Silva scored the second goal with a header that looped agonisingly under the bar. Jo played a part in this goal, too. Julio Manzur, the Olimpia centre-back who would have taken care of the space at the far post, had just been sent off, forced into a foul by a glorious first time lay-off to Alecsandro from the lanky Atletico centre-forward.
These qualities were on show all through the match. Jo's capacity to hold the ball up with his back to goal made life much easier for his team-mates, and his ability to turn either side, give a first-time pass or win flick-ons in the air was a constant problem for the Paraguayan defence. And the fact he tied up two centre-backs opened up more space for the likes of Bernard and Diego Tardelli down the flanks.
His club form has earned him an international recall - an injury to Leandro Damiao meant he was a late call-up to Brazil's Confederations Cup squad, where he took advantage of his opportunity in style, coming off the bench to score in the first two matches.
At 26 there is still time for Jo to have another crack at European football. There is more to him than the lost figure that fans of Manchester City and Everton are still trying to forget.
Questions on South American football can be sent to vickerycolumn@hotmail.com, and I'll pick out a couple for next week.
From last week's postbag:
Q: Why is the Paraguayan national team performing so poorly in the World Cup qualifiers? Since the late 1990s they have been consistent qualifiers.
Ciaran McVeigh
A: They have been punching above their weight for a while - and in a country with such a small population there comes a time when a price has to be paid for rebuilding the side.
Former coach Gerardo Martino saw the signs, and got out after taking them to the 2011 Copa America. His successor Francisco Arce lacked experience, tried to change things too fast and put them into a hole they have been unable to dig themselves out of. Latest coach Victor Genes is talking of making a late bid for fifth place, the play-off slot, and he has a few home games left, but it looks a tall order.
Q: With Gerardo Martino moving to Barcelona with little experience of European football, do you think we'll now see more managers moving straight from South America to Europe's top jobs? It's always seemed to me that smaller clubs in South America have more success than those in Europe - does this suggest a pool of managerial talent that's being largely ignored?
Callum Ritchie
A: If Martino is a success then more doors might open, but it's unlikely to be a flood. Some of the most successful South American coaches - Carlos Bianchi and Vanderley Luxemburgo, for example - have failed to make the transition successfully. European football is faster, and there are multi-national, multi-cultural dressing rooms to take care of - an area in which many South American coaches lack experience.