Cardiff City: Mehmet Dalman takes over as club chairman
Last updated on .From the section Cardiff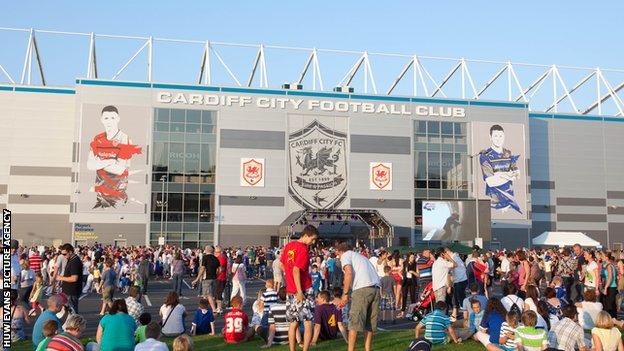 Mehmet Dalman has been appointed chairman of Cardiff City Football Club.
Lim will continue as chief executive, with Dalman taking up his position with immediate effect.
"I am honoured to take up the role of Club Chairman at Cardiff City Football Club," said Dalman.
According to the club's website, Dalman spent seven years on the board of Commerzbank and also spent time with Deutsche Bank and Credit Suisse.
He has been a member of Cardiff City's board of directors since January 2012.
"I have enjoyed my time at the club since joining the board of directors... and now relish the opportunity to contribute further in my additional role as chairman with Cardiff City in the Barclays Premier League."
It's the latest off-the-field development at the club who are making their debut ion the Premier League in the 2013-14 season.
Last week the club's financial backer Vincent Tan announced that a long-standing debt to Swiss-based company Langston had been settled and that former owner Sam Hammam had been appointed honorary president.
Tan said: "Mehmet has had many years of experience in business across the world which he has brought to this great club since becoming a Non-Executive Director in January last year.
"This is more great news for the football club following last week's amicable resolution with the Langston Corporation in which Mehmet played a big role."