Exeter City are 'richest club in the country', says chief executive
Last updated on .From the section Football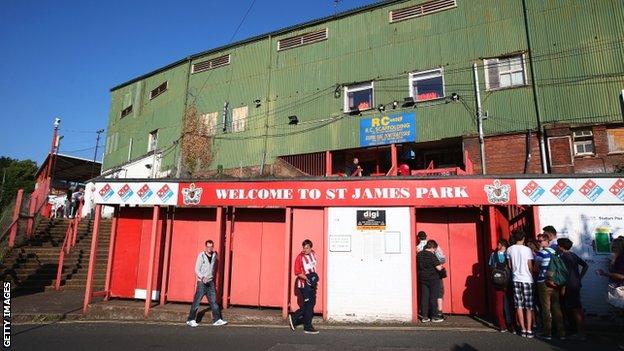 Exeter City chief executive Julian Tagg says his club could be regarded as the richest in English football.
"We're probably the richest club in the country - the reason I say that is because we don't owe anything," Tagg told BBC Spotlight.
"But we could also say we're the poorest club because if something goes wrong there's no back-up."
The Exeter City Supporters' Trust took over the ailing club in 2003, and Tagg - who has been involved with the Grecians in various guises for around 17 years - admitted that the ownership model was not without its difficulties.
"It's very difficult because of what you're up against," he said. "If you're in a business where the opposition are paying twice as much, then it's very hard to stop your best people leaving. It's the same for us.
"Over the years, there's numerous examples of teams who've suddenly raced past us with a lot of money - but they can also race past you in the other direction."
Exeter have made just two signings during the off-season, and have seen several experienced players leave the club.
"We continue to make little short strides and stay on a firm footing but it is very frustrating," added Tagg.
"The fans have bought into it and understand it but it's still frustrating for them. The rest of football continues along this strange path of boom and bust but there's more and more businesses buying into what we're doing for the city as a whole."