Europa League: Djibril Cisse says James McFadden is threat
Last updated on .From the section Football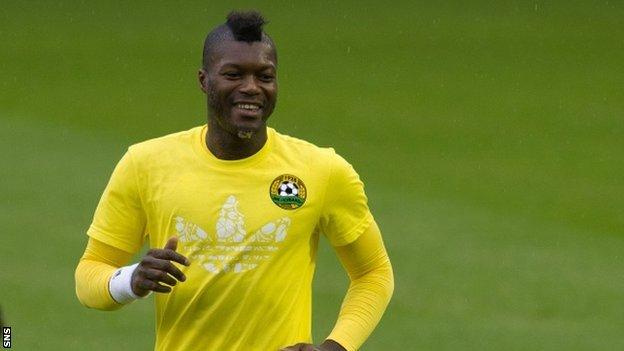 faces two threats as his latest club face Motherwell - and new Kuban Krasnodar coach Dorinel Munteanu.
Munteanu has just been confirmed in his post after agreeing a deal with his former club Mordovia Saransk.
And Cisse has only started one of the opening three league games with the Romanian working behind the scenes.
But Cisse knows McFadden well from playing in England and says he will be .
"He's a really good player, a really talented player," said the striker who came up against McFadden in Merseyside derbies when he was at Liverpool and the Scot was with Everton. "He's quite dangerous.
"I can't say that I really know the team, but we're watching videos to get to know them better."
That might not help much as Stuart McCall's side have eight new players in their squad, with as many exiting Fir Park since last season, ahead of Thursday's third qualifying round tie.
Cisse, who also played for Auxerre, Marseille, Sunderland, Panathinaikos and Lazio, made his own exit from QPR after a loan spell with Al-Gharafa.
He came off the bench as Kuban won their second league game of the season 2-1 away to Tom Tomsk and was replaced by Ibrahima after 59 minutes of the weekend's 1-1 draw away to Zenit St Petersburg.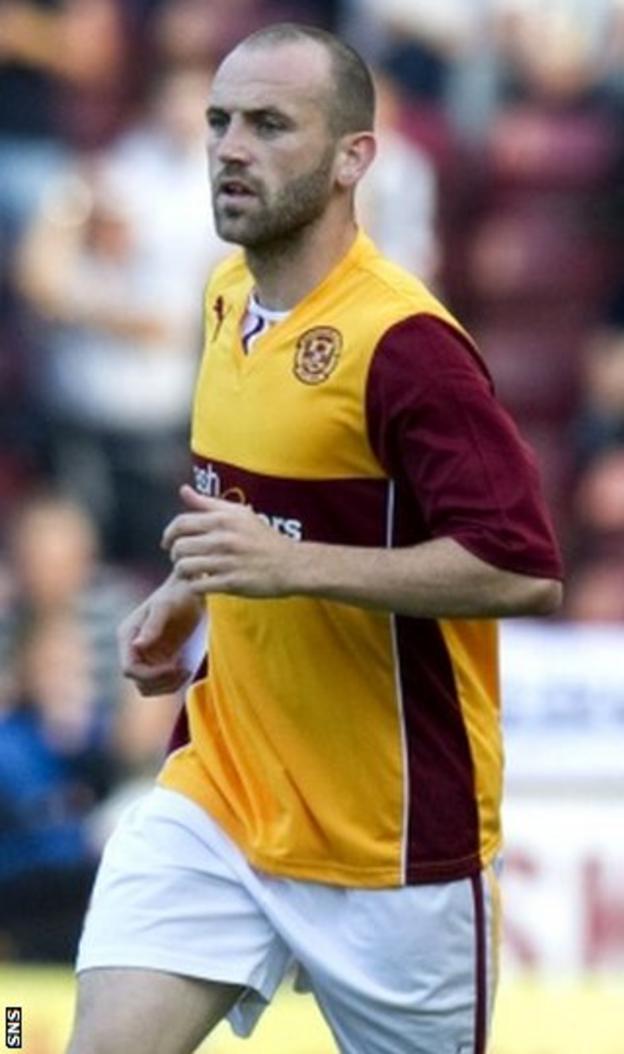 Kuban are unbeaten in six domestic fixtures this season, their only loss coming against Zenit in the quarter-finals of the Russian Cup after a penalty shoot-out.
The 45-year-old Munteanu, who won 134 caps for Romania, is relieved to face the media for the first time as the club's head coach after his predecessor, Yuri Krasnozhan, was sacked after a difference of opinion over strategy.
"It was a period of uncertainty and it was quite hard when it wasn't official," said Munteanu, who suffered relegation from Russia's top flight with Mordovia.
"Finally, it's all solved and I'm happy that I can sit on the bench for the European game.
"It took some weight off my shoulders and I feel more confident. It's good for the fans too because now we are all one team."
Although Kuban have taken five points from their opening three league games, they suffered a blow last week when playmaker Aras Ozbiliz joined Spartak Moscow.
However, Munteanu is comfortable with the state of his squad.
"Motherwell have a reputation as a fighting team and they finished second in the Scottish championship, so they are a really good team," he said.
"I have enough information on them.
"But I am pretty confident about my own team. The first three games were quite difficult, they were a test, but we got through it."