Crystal Palace: Elliot Grandin reunited with Ian Holloway
Last updated on .From the section Crystal Palace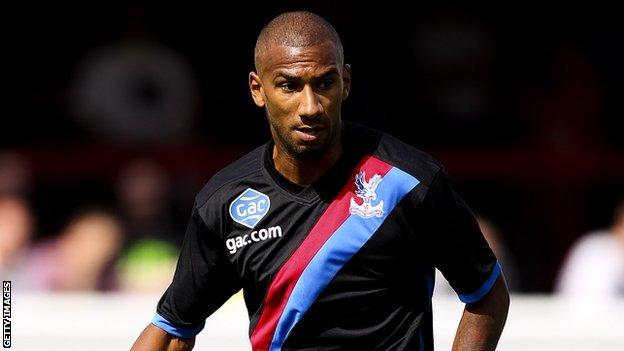 Former Blackpool midfielder Elliot Grandin has joined Crystal Palace on a one-year deal following a trial spell with the Premier League club.
Grandin was released at the end of last season, following a loan spell at Nice.
"I had a good year in the Premier League with the gaffer," he said.
"It's very nice [to be back in the Premier League] because every game is a new challenge.
"In the French league or in the Spanish league, you have six strong teams, but in the Premier League I think all the teams are very strong."
Holloway signed Grandin for Blackpool during the 2010-11 campaign. After their relegation, the former Marseille man missed part of the Championship season with injury before being loaned to Ligue 1 side Nice.
On his return, Holloway questioned the player's commitment and enthusiasm, suggesting the former France U21 international needed to ask "does he really want to be here?"
Former QPR and Leicester boss Holloway left Blackpool for Crystal Palace in November 2012.
Grandin's Palace deal is subject to Premier League and FA approval, and the Premier League newcomers have the option to extend it by a further year next summer.