Plymouth Argyle 'are a Championship club'
Last updated on .From the section Football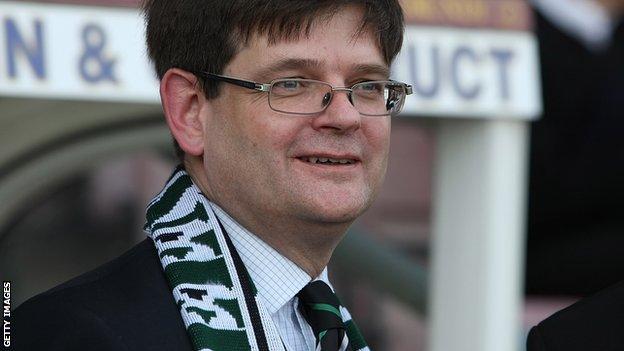 Plymouth Argyle owner and chairman James Brent says his club are capable of returning to the Championship.
Argyle have not been in English football's second tier since they were relegated in 2010 and flirted with relegation from League Two last year.
But ambitious plans to redevelop Home Park and build a new grandstand mean Brent is looking forward with optimism.
"We do believe it's a Championship club and there's the capacity to do that sustainably," he told BBC Spotlight.
"We'd clearly like to see the club move back to the Championship - that's the direction of travel. But we've deliberately not put pressure by saying we have to achieve promotion this season.
"But [manager] John Sheridan is incredibly competitive and puts pressure on himself to excel."
Brent said he was now waiting on Plymouth City Council's decision on planning permission for the redevelopment of the Central Park site - which includes Argyle's Home Park stadium - but had a clear timescale in mind.
"We're hoping they'll sit down on 15 August and the decision will be positive. We can move forward quickly after that," Brent added.
"We want to start work in the autumn of this year which would enable us to complete the grandstand and new 1500-seater ice arena by the end of 2014 and the whole complex to be finished by the middle of 2015.
"This is a very substantial project and it's a very tight timeframe."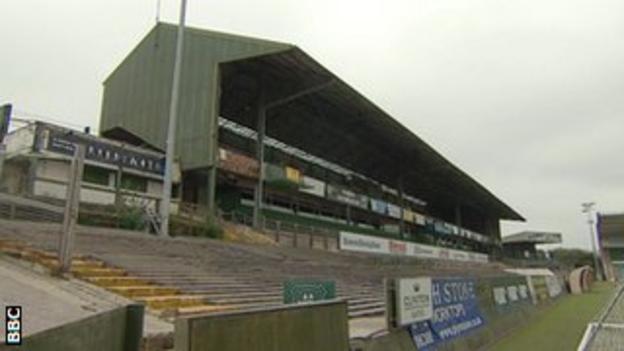 The ambition is for the new complex to generate additional income which will ultimately help Argyle climb back up the leagues.
"What we're trying to doing with the new grandstand is to create a much more friendly environment for our fans, but also to create sources of income that we don't currently have," he said.
"We think that in League Two it will bring in an additional million pounds a year and as we go up through the leagues it should generate more, so in terms of financially supporting the club it's a very important part of the equation.
"It has to be sustainable in an increasingly challenging environment. We've seen the swing of the pendulum towards the Premier League in terms of the slice of the pie.
"We can't rely on gate receipts and TV money in the lower leagues - we have to be a lot more smart in the way we use our facilities to generate income."