England v Scotland: Football's oldest enemies renew their rivalry
Last updated on .From the section Football
International football's oldest enemies will renew a rivalry renowned for pride, passion and an infamous pitch invasion when England host Scotland at Wembley on Wednesday.
The game, part of the Football Association's 150th anniversary celebrations, is the 111th meeting between the two nations, who contested the first official international in 1872 and met on an annual basis until 1989.
Their most recent encounter, in the second leg of a qualifying play-off for Euro 2000, took place at the old Wembley in November 1999.
That ended in a 1-0 Scotland win, but it was England who went to the finals in Belgium and the Netherlands the following summer, thanks to a 2-1 aggregate victory.
Down the years, both nations have had many moments to remember.
Scotland's successes, over opposition they traditionally refer to as "the Auld Enemy", include the "Wembley Wizards" winning 5-1 in 1928, Jim Baxter juggling the ball down the touchline during a famous triumph in 1967 and the invasion of the Tartan Army in 1977 - when fans celebrated victory by digging up the Wembley pitch and breaking the goalposts.
For England, not much can match their devastating 9-3 rout in 1961 or the glory of Paul Gascoigne's spectacular goal and "dentist's chair" celebration during their victory in a vital Euro 96 group game.
Only national pride will be at stake this time but it would be missing the point entirely to term this week's game a 'friendly'.
The rivalry
For many years the perception, in England at least, appeared to be that Scotland cared more. Germany and Argentina were England's rivals, while the Scots only measured themselves against their neighbours. While Scotland were patriotic, the English were patronising. Or so the theory went.
Writing in his 1968 autobiography, England World Cup winner Nobby Stiles, whom Baxter had toyed with in 1967, said: "There are always plenty of vituperative (bitter) comments by the Scots before an international, and if they do win it is played up out of all proportion and we never hear the last of it.
"Sometimes it goes beyond the bounds of partisanship and only points to one thing: an inferiority complex that can only be sated by reviling the English."
The Scots, however, would argue that antagonism and antipathy always existed in equal measure south of the border too.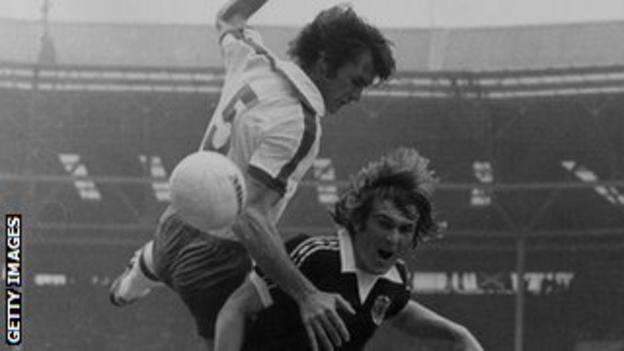 Scotland's record-cap winner Kenny Dalglish, who joined Liverpool from Celtic shortly after scoring the winner in the famous Anglo-Scottish Wembley clash of 1977, said: "I couldn't understand anyone saying these matches meant less to the English than to the Scots. The English players enjoyed winning every bit as much as the Jocks. That was confirmed when I came south."
The relationship was made more complicated by the fact that, long before imports became the norm in British club football, these international games tended to pitch club-mate against club-mate.
Scottish players and managers have always been entwined in English club success, and talent continues to travel south - Manchester United midfielder Darren Fletcher and Sunderland striker Steven Fletcher are absent through illness and injury but 22 of Gordon Strachan's 29-man Scotland squad for Wednesday's game play for English clubs and only two players - Celtic duo Scott Brown and James Forrest - have spent their entire careers north of the border.
The movement has not always been in one direction, however. Gascoigne was a Rangers player and Scotland's player of the year when he scored THAT goal at Euro 96. A decade earlier, the Gers had signed a wave of England players including captain Terry Butcher, who won three Scottish titles in four seasons as skipper at Ibrox.
That was not Butcher's only involvement in Scottish football. In 2008, he was interviewed by the Sunday Times after being appointed as Scotland's assistant manager under his old Ipswich team-mate George Burley and said: "I never hide away from the fact that when Scotland got knocked out of World Cups in the past, like in 1982, 1986 and 1990, we cheered the roof off.
"That's what the England team did. But George has asked me to do a job and it's something I want to do."
Butcher, now Inverness manager, did not get an easy ride during the year he spent in the job and later recalled: "The English, especially old team-mates like Viv Anderson, Tony Woodcock and Stuart Pearce, they slaughtered me, so I tried to avoid them. I sat next to Stuart at a Wolves game. He whispered to me, 'Next time you're there, big man, take a look in the mirror. How's your conscience?'"
Passions still run high, despite - or perhaps because of - the long wait for a rematch. Former Scotland striker Kevin Gallacher, who played in England for Coventry, Blackburn and Newcastle, is relishing Wednesday's showdown and feels regular meetings between the two sides should resume.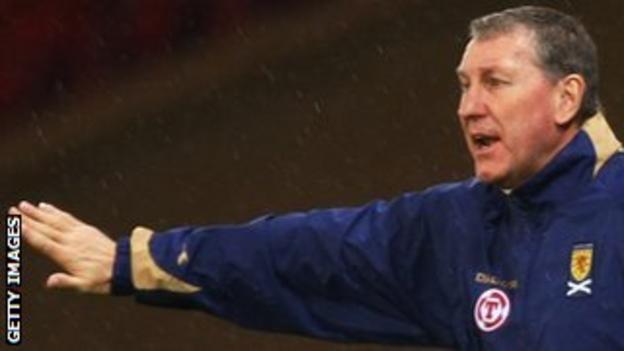 "The longer you keep the teams apart the more feisty it will become," Gallagher explained. "I think possibly the big difference between the countries is that the English FA doesn't need it as much as the Scottish FA does.
"I know both sets of fans want it, they would love it back. These games are brilliant because in the build-up you are having some real banter. It started for me on Twitter weeks ago."
The history
After four unofficial meetings between England and Scotland from 1870 onwards that are not recognised by Fifa because the English FA picked both teams, the first official match took place on 30 November 1872 in front of 4,000 fans at Hamilton Crescent, a cricket ground in Glasgow.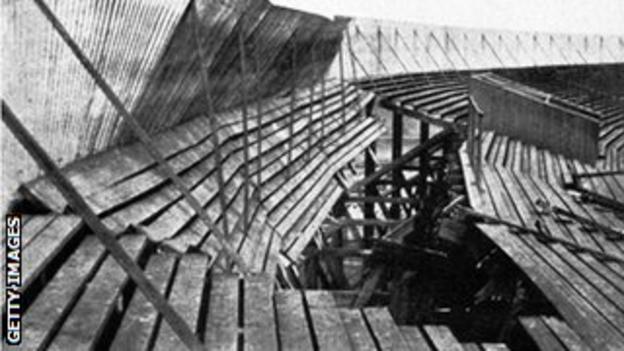 That first meeting ended in a goalless draw. It was 98 years and 85 matches before the scoreline was repeated.
Usually taking place each spring, the game was played as part of the Home Championship from 1884 until 1984, and then in the form of the Rous Cup until 1989, when the regular meetings ceased because of fears over escalating crowd trouble.
There has been tragedy too: at Ibrox in 1902, 25 people died and more than 500 were injured when heavy rainfall caused the back of the Tribune Stand to collapse.
Scotland next hosted England at Celtic Park in 1904 but, since 1906, the game has only ever been played at Hampden Park when it has taken place north of the border. The fixture's record attendance of 149,415 was recorded there on 17 April 1937.
On Wednesday, the new Wembley stadium will become the 20th ground in Britain (including the three incarnations of Hampden Park) and the 14th in England to host the fixture, which Scotland dominated in its early years.
The Scots won 11 of the first 18 games, losing just three and, when football was suspended following the outbreak of World War II, they led the series 29-19, with 15 draws.
Since World War II, England have dominated, winning 26 of the 47 games and losing just 12, remaining unbeaten in 10 meetings between 1952 and 1961.
They won seven of those games, scoring 33 goals in all, and it took Scottish goalkeepers years to recover their reputation afterwards.
But Scotland led the head-to-head record in number of wins from the fifth encounter until the 97th, when England clinched their 39th victory in 1980.
The famous matches
15 April 1961: England 9-3 Scotland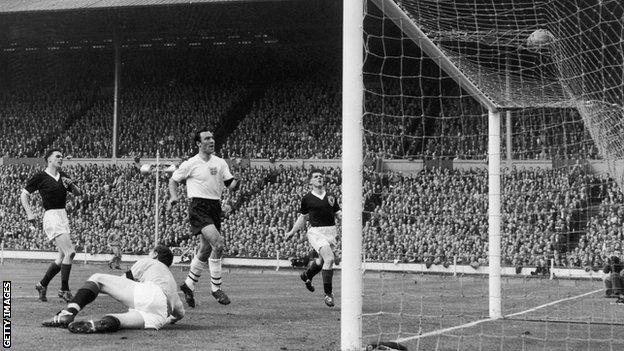 What happened: Scotland goalkeeper Frank Haffey became the butt of countless jokes (such as "What time is it?" "Nearly 10-past Haffey"), was dubbed "Slap-Haffey" by the media, and never played for his country again.
Called up at the last minute for only his second international game, the 22-year-old had the kind of nightmare that every keeper dreads - fumbling shot after shot as England went 3-0 up inside the first 30 minutes, and conceding five goals in the space of 11 second-half minutes. Jimmy Greaves scored a hat-trick, with Johnny Haynes and Bobby Smith scoring two apiece.
What they said: "No self-respecting Scot would want to talk about this match. I would not dream of putting the blame on any one player but Frank Haffey himself admitted that on any other day he would have stopped at least five of the goals. Johnny Haynes and Jimmy Greaves could not believe their luck. We gave them the freedom of Wembley." Scotland striker Denis Law.
"We paraded the great "Haynsie" around the Wembley pitch as if he were the FA Cup at the end of a match in which he touched perfection. My abiding memory is of Dave Mackay charging murderously at any Englishman in possession in the closing stages. My Scottish mates in the game, like Dave, Denis Law and of course the Saint (Ian St John) carry the scar of that demoralising defeat to this day." England striker Jimmy Greaves, who scored a hat-trick.
15 April 1967: England 2-3 Scotland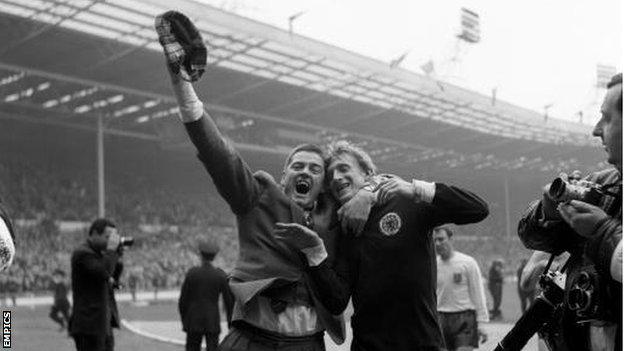 What happened: Scotland crowned themselves unofficial world champions after winning in style. Denis Law, who played golf on the day of the 1966 World Cup final because he could not bear the thought of watching England beat West Germany, opened the scoring early on.
In the days before substitutes, England had to put Jack Charlton up front after he broke a toe. Charlton scored but it was Scotland's Jim Baxter who stole the show, at one stage playing keepie-uppie down the wing as his side toyed with an England side who had won the World Cup less than a year earlier and had not lost any of their previous 19 games.
What they said: "They beat us 3-2 but deserved to win even more comfortably. Why did they do so well in this game? Here again it was a question of the 'derby' atmosphere tearing up the form book. They started the match determined to be first in the tackle and opened in brilliant form.
"For them, the match was the world championship and they claimed they were the new world champions after beating us. That made about as much sense as Berwick Rangers claiming they were the Scottish champions after beating Rangers. But it was a famous victory for the Scots and each member of the team had raised himself to a peak." England midfielder Nobby Stiles, who won 28 caps for England between 1965 and 1970, writing in his 1968 autobiography.
4 June 1977: England 1-2 Scotland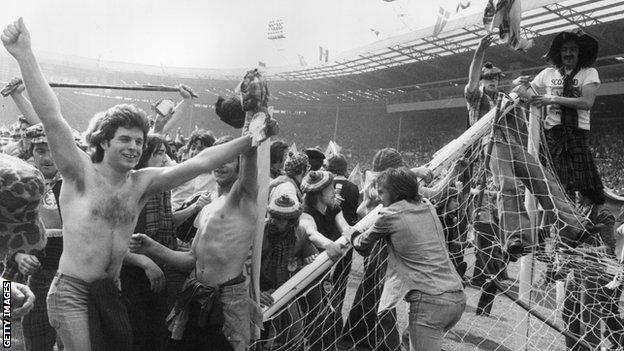 What happened: The Scots invaded Wembley to celebrate their win, and took much of the stadium and the pitch home with them.
Goals from Gordon McQueen and Kenny Dalglish put Ally MacLeod's side in control but Mike Channon's late reply from the penalty spot ensured the scoreline did not reflect the visitors' dominance in front of hordes of their travelling fans.
What they said: "The fans have climbed over the barriers. You really are divided between appreciating the delight of the Scottish fans but not happy to see the ground pulled apart like this. They have even knocked the goal down and broken the crossbar." BBC commentator John Motson at Wembley.
"I was one of those caught out as the Wembley staff and the police were simply over-run that day. I had been talking to the press and TV reporters and, when I tried to return to the dressing room I was refused entry. When I did eventually manage to struggle through, I found a fan had made it before me - and had joyfully joined the players in the bath." Scotland manager Ally MacLeod.
"Some of the guys still say to me: 'Kenny, I've got Wembley growing in my back garden.' They were acting out of high spirits, not malice. The crossbar was not deliberately broken. It cracked simply because fans were sitting in the net. Our supporters never wrecked the stadium, as some people wrote. The reason why the media coverage focused on the fans was that it took the pressure and the spotlight off England's defeat." Kenny Dalglish in his autobiography, Dalglish.
15 June 1996: England 2-0 Scotland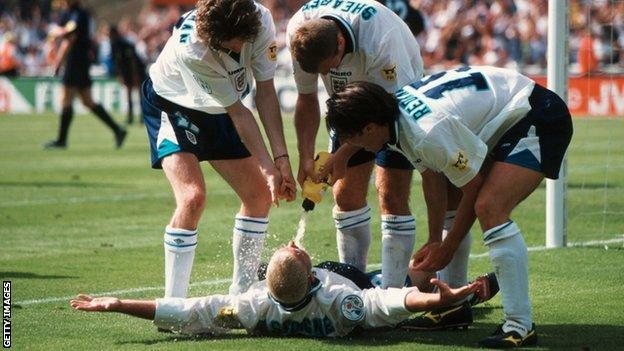 What happened: Gazza's glory. This tense Euro 96 Group A game hinged on England goalkeeper David Seaman's penalty save, but is remembered for Paul Gascoigne's spectacular goal - and celebration, a reference to a heavy drinking session in Hong Kong that saw the squad criticised before the tournament began.
With England leading through Alan Shearer's header, Seaman saved Gary McAllister's penalty. Moments later Gascoigne brilliantly lifted the ball over Colin Hendry before volleying home to seal a victory that left hosts England on the verge of reaching the knockout stages.
What they said: "Sensational. That was vintage Gascoigne." England manager Terry Venables in his post-match media conference.
"I will never forget the roar that followed my penalty save, with all the England fans up in the air and then Tony Adams coming up to me and giving me the biggest kiss. Fortunately no tongues were involved. But although they were soon 2-0 down the Scots were not about to throw in the towel - their fans would never have let them." England goalkeeper David Seaman in his autobiography, Safe Hands.
"Before the game there was the level of hype that we all expected. People still said that Scotland players were more committed to playing for their country than we were, and that they loved nothing more than to beat England. Terry Venables made sure we played that card to our advantage." England striker Teddy Sheringham.
"It was difficult to sleep last night. It always is after a game because you are replaying it in your mind but it was harder than ever last night - I don't know if I can sink any lower. Hitting it straight is not something I normally do with penalties, but given the stage in the game I felt I had to score. Goalkeepers tend to go early and I thought the right decision was to go high in the middle - I just didn't get it high enough. The mistake I made was crucial," Scotland midfielder Gary McAllister, speaking in an interview the day after the game.
November 1999: England 2-1 Scotland (agg)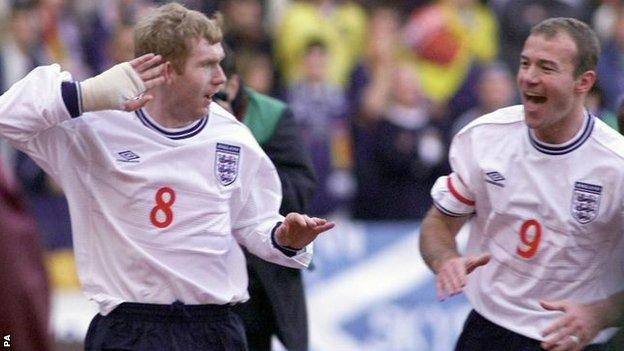 What happened: England edged into Euro 2000. Kevin Keegan's men looked in control after Paul Scholes scored twice in the first leg of their play-off at Hampden Park, and celebrated with a controversial late-night drinking session, but it was Scotland who were on top in the return at Wembley thanks to Don Hutchison's header.
It took a fine save from David Seaman to deny Christian Dailly and ensure it was England who progressed on aggregate despite Scotland's first win on English soil since 1981.
What they said: "At Wembley, the Scots outfought and, at times, outplayed us. I was boiling up inside because we were playing so badly. I felt like shouting didn't they realise that this was Scotland we were playing against. I wanted to win this game regardless of the first-leg result. For me what mattered was that we had lost to the Jocks and I have never gone home from Wembley in such a bad mood. I was furious. " England defender Stuart Pearce, who missed the game with a broken leg, in his autobiography, Psycho.
"Going away from home and getting the victory was fantastic. That England side was very tasty on the night and we went there and absolutely battered them, in every aspect whether it be physical or football." Don Hutchison, talking to the Herald. You can watch highlights from both legs of the 1999 play-off at theFA.com.