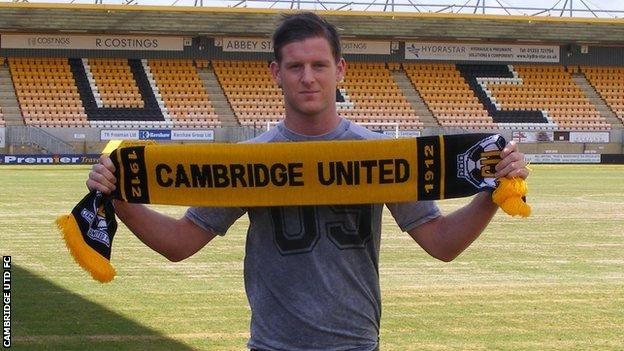 Cambridge began their ninth year in the Conference Premier with a thumping 5-1 win against promoted FC Halifax, who played for 69 minutes with nine men.
The visitors took an early lead through Lee Gregory, but Danny Lowe was sent off for a foul in the box and Adam Cunnington scored from the spot.
Halifax keeper Matt Glennon saw red in similar circumstances, but Cunnington was denied a second by sub Tom Morgan.
Ryan Donaldson, a Delano Sam-Yorke brace and Cunnington completed the win.
It was an eventful debut for striker Cunnington, who was prolific in the Conference Premier for Tamworth last season and
Substitute Sam-Yorke, a summer signing from Basingstoke, also marked his first appearance for the club with two goals, his second a powerful left-footed strike.