Defender John Arne Riise set to leave Fulham this summer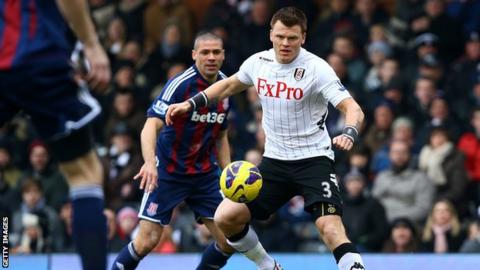 Norway defender John Arne Riise expects to leave Fulham on a free transfer before the 2 September deadline.
Former Liverpool left-back Riise, 32, joined the Cottagers from Roma two years ago and started 29 Premier League matches last season.
Riise, who has been alternated with Kieran Richardson in pre-season, has a year left on his contract and has been linked with German side Werder Bremen.
"It looks like I'll be parting company with Fulham this summer," he said.
"Fortunately there is an agreement for there to be no transfer fee, so let's see what the rest of the transfer window brings."
After joining Liverpool from Monaco in 2001, Riise spent seven years at Anfield and had a three-year spell with Roma before returning to England with the Cottagers.