Rangers fans repeat call for Charles Green dismissal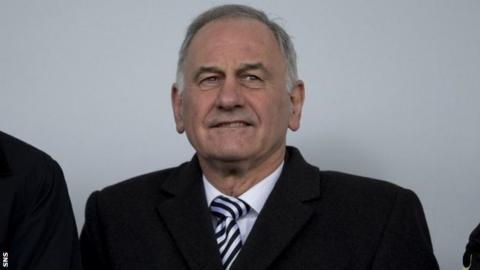 Rangers fans groups say Charles Green's position as a consultant is even more untenable following reports that his business ally is suing the club.
The Rangers Supporters Association, Assembly and Trust called for the former chief executive's removal at a meeting last week.
Green has since challenged rivals for control of Rangers to a TV debate.
"Either one of these makes his position entirely untenable," the fans groups say in a statement.
and say they were told they would convene a board meeting within seven days.
"Since last Thursday, we've had Mr Green's farcical challenge to TV debate with potential new directors and investors and the news that his colleague, Imran Ahmad, intends to sue the club for over £3m with Mr Green as a supporting witness," read the statement.
"We call on Craig Mather and his fellow directors to act decisively and remove this continuing source of instability."