Port Vale: Gavin Tomlin surprised by League One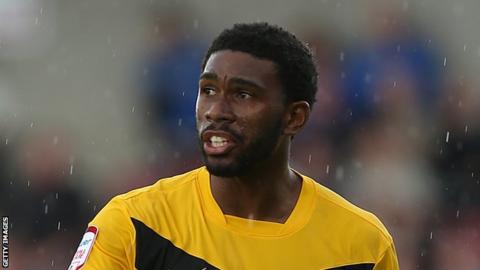 Port Vale striker Gavin Tomlin has admitted that he has been surprised by the quality of players in League One.
The 30-year-old has started all three games this term after his summer move from League Two Southend, with Vale yet to record a win.
"The opponents have been better than what I expected, they pass the ball fairly well," he told BBC Radio Stoke.
"So, it's been very difficult for us, but hopefully we'll to start to show signs of improvement shortly."
He added: "I like to test myself and I prefer to test myself against the higher opponents, but I'm still enjoying it and I'm looking forward to the next few games."
Tomlin joined Vale on a free transfer after scoring 16 goals in 42 games for Southend last campaign.
And the former Yeovil and Dagenham forward has admitted he takes the mental side of the game very seriously in order to help him get the upper hand on defenders.
"It's about your mentality and the psychological aspect of the game," he commented.
"You have to sum up your opponents and try to find out their weaknesses. The higher you go the less weakness in your opponents, so it's been interesting."
"I think the mental aspect is probably 70% of the game, if not higher, so it's definitely important you look at that."