Jonathan de Guzman to miss Swansea's opener v Man Utd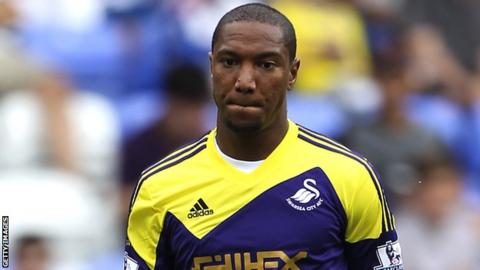 Midfielder Jonathan de Guzman will miss Swansea's opening match of the season against Manchester United on Saturday.
The 25-year-old suffered concussion after colliding with Netherlands team-mate Dirk Kuyt in training ahead of the side's friendly in Portugal.
Both players remained motionless after the clash which sent panic through the Dutch camp.
De Guzman quickly regained consciousness and Kuyt required five stitches to a facial wound.
Villarreal loanee De Guzman will sit out Wednesday's friendly international in Faro and could be sidelined for seven to 10 days,
He could also miss Swansea's Europa League play-off first leg against Romanian side Petrolul Ploiesti next Thursday.
De Guzman returned to Swansea for a second season-long loan from Villarreal in June.