Scott Parker: QPR agree deal with Tottenham Hotspur
Last updated on .From the section QPR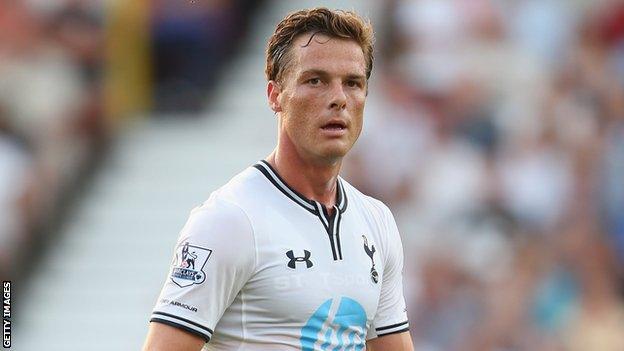 QPR manager Harry Redknapp says the club have agreed a deal with Tottenham Hotspur for midfielder Scott Parker.
The 32-year-old, who played under Redknapp at White Hart Lane, made 30 appearances for Spurs last season.
"We agreed terms with Tottenham, so it is up to Scott now what he does and to make his mind up whether he wants to come or not," Redknapp said.
"There was an agreement with us and Tottenham but he can go where he wants. We have made a good offer to Scott."
Parker joined Tottenham from West Ham in August 2011 for a fee of around £5m and has also had spells at Chelsea and Newcastle.
The former Charlton trainee, who has won 18 caps for England, must now decide if he is ready to drop down into the Championship.
"I wouldn't say it was easy, but we feel we are a club that are looking to get back up if we can this year," Redknapp added.
"If you talk to [former Arsenal striker] Paul Merson, he'd say some of the best years of his career were at Portsmouth when he joined me for a season and won the league there.
"Sometimes you can have more enjoyment playing for a team who are looking to go somewhere than at a team who are maybe hanging on in the Premier League with no real chance of winning anything or getting in the top six and maybe being in a battle all year to stay in the division.
"We feel this is a club that wants to progress again, so we'd love him to be a part of that."