Garth Crooks's team of the week

By Garth Crooks
Football Analyst
Last updated on .From the section Football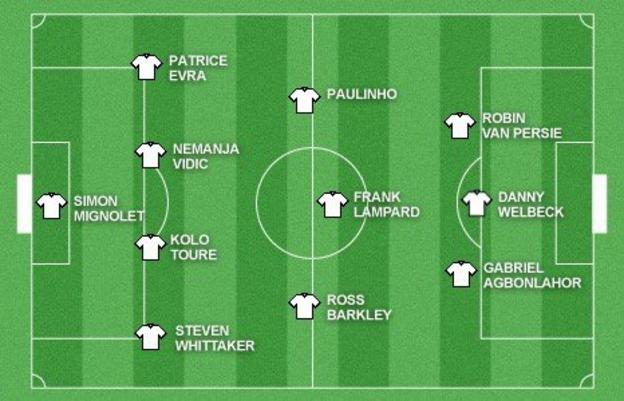 Manchester United and Chelsea made their intentions clear on the opening weekend, dismissing Swansea and Hull City respectively.
Aston Villa looked equally impressive, taking all three points at Arsenal, but newly promoted Cardiff, Crystal Palace and Hull City all found the going tough as they struggled to make their mark.
Take a look at my team of the week and see whether you agree with my selections.
GOALKEEPER - SIMON MIGNOLET (Liverpool)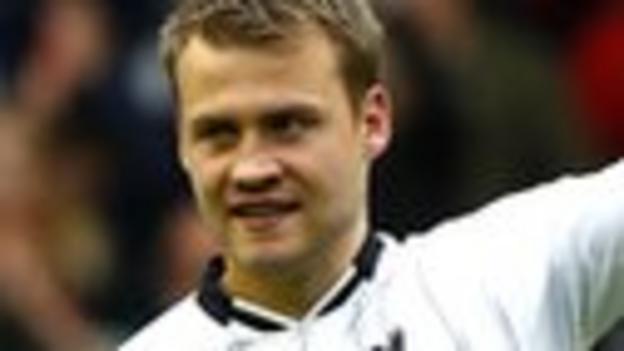 What a start to the season for Mignolet and his new club, with Liverpool's 1-0 win over Stoke. Asmir Begovic was impressive for the Potters but Mignolet's double save from Jonathan Walters's penalty was the difference between the two teams. Anfield have a new number one - and Stoke need a new penalty taker.
Did you know? Thanks to Mignolet's penalty heroics, the Reds have now kept four clean sheets in their last five Premier League games. It was Mignolet's first save from the spot since 4 March 2012 - against Newcastle.
DEFENDER - STEVEN WHITTAKER (Norwich)
Every team needs a slice of luck - and Whittaker provided Norwich with two against Everton. The first came when the ball dropped back to him after his initial shot hit the post; the second was the luckiest assist you'll ever see, when his sliced shot turned into a cross for Ricky van Wolfswinkel to equalise.
Did you know? Whittaker was one of only two players who scored a goal and assisted another for their team this weekend. Everton's Seamus Coleman was the other.
DEFENDER - PATRICE EVRA (Manchester United)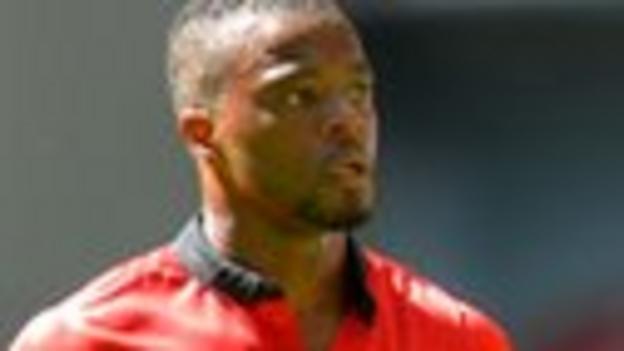 With all the talk of Leighton Baines leaving Everton for Manchester United, it begs the question of "why fix it if it isn't broken?". Evra was arguably one of United's most-consistent performers last season and seemed involved in everything positive about their dismissal of Swansea. Still a class act.
Did you know? Evra has started 143 games for Manchester United in the Premier League since the start of 2009-10. Only Wayne Rooney (111) and Michael Carrick (107) have also started more than 100.
DEFENDER - KOLO TOURE (Liverpool)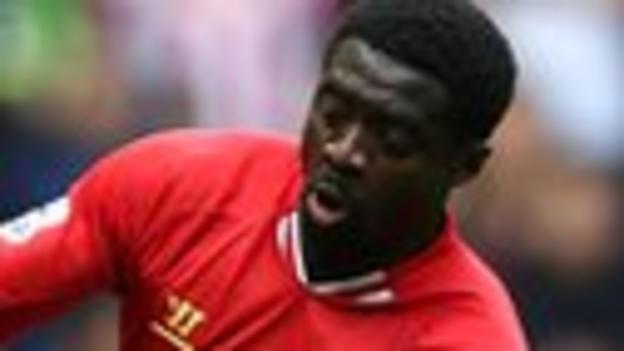 Replacing the retiring Jamie Carragher was always going to be a difficult task, so it was hardly surprising that Liverpool manager Brendan Rodgers went for a player who has the same passion for the game. Toure marshalled the Liverpool defence with the same authority.
Did you know? Toure has now been involved in 102 Premier League clean sheets from 308 games.
DEFENDER - NEMANJA VIDIC (Manchester United)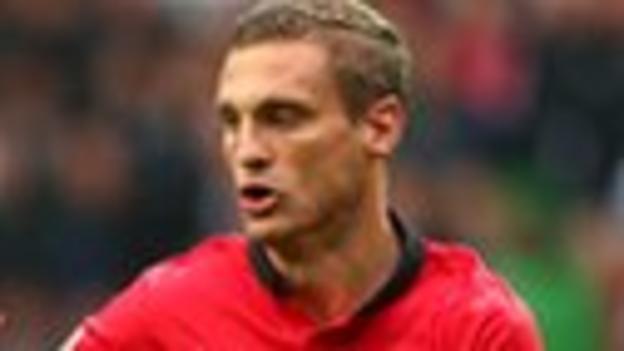 At the Premier League launch last Thursday, Nemanja Vidic looked as fit as I've seen him. During Manchester United's romp against Swansea at the Liberty Stadium, he proved it. Solid as a rock.
Did you know? Since joining United in 2006, the Red Devils boast a Premier League win percentage of 73.8% with the Serbian in the side, as opposed to 66.3% without him.
MIDFIELD - FRANK LAMPARD (Chelsea)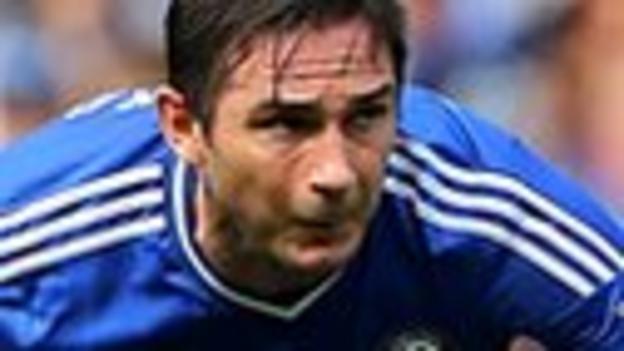 There's a very familiar ring to Jose Mourinho's side in his second spell at Stamford Bridge. Petr Cech, John Terry and Lampard all featured against Hull City. Lampard's early penalty miss didn't faze him and the midfield veteran went from strength to strength, stamping his authority on the match with a wonderful free-kick. And, to think, there were rumours Chelsea wanted to get rid...
Did you know? Lampard was the only player to score from a direct free-kick this weekend. It was his first direct-free kick goal in the Premier League since 28 December 2008, when he struck against Fulham.
MIDFIELD - ROSS BARKLEY (Everton)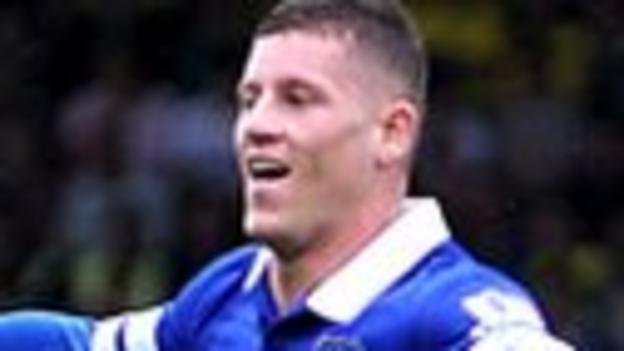 When I saw Barkley collect the ball and rifle a shot past Norwich's John Ruddy, I thought, "what a great left-foot strike". What I didn't know until Danny Murphy mentioned it on Match of the Day was that the lad is right-footed. I think Everton have a player here.
Did you know? Barkley scored his first senior goal for the Toffees this weekend. He did, however, score five goals from 13 games while on loan for Sheffield Wednesday last season.
MIDFIELD - PAULINHO (Tottenham Hotspur)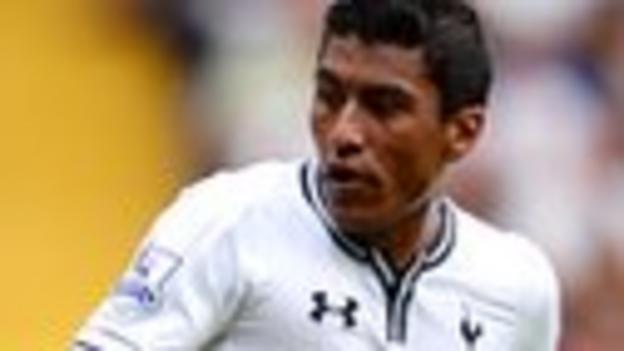 The 1-0 victory over Crystal Palace was a nice introduction to the Premier League for the Brazilian midfielder. Considering it was his league debut, he controlled events very nicely, keeping it simple but effective.
Did you know? On his Premier League debut, Paulinho introduced himself by having a pass completion rate of 90.6%, misplacing just five of 53 passes in the game.
FORWARD - ROBIN VAN PERSIE (Manchester United)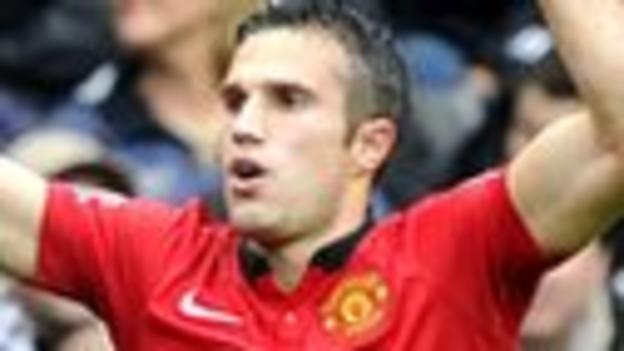 Robin van Perfect is back and looks like he has no intention of letting his standards drop just because Sir Alex Ferguson has left the managerial chair. Mr Moyes should take note, however, as Van Persie's second goal was beautifully crafted by Wayne Rooney. I suggest he thinks long and hard before making any further pronouncements about Rooney being "second choice" to anyone.
Did you know? Van Persie has scored nine goals in his last eight Premier League appearances.
FORWARD - DANNY WELBECK (Manchester United)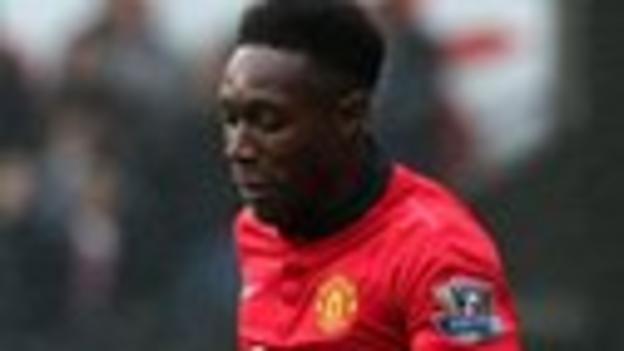 It was, without doubt, the most exquisite of finishes by Danny Welbeck but the killer pass was provided by Rooney. The out-of-favour striker had only been on the pitch for 15 minutes and produced two killer blows. Don't tell me that Manchester United can afford to let Rooney join Chelsea. If they do, United might as well give Rooney the Premier League trophy to take with him, because that's where it will be heading.
Did you know? Welbeck has already scored more goals this season than in 27 appearances last term.
FORWARD - GABRIEL AGBONLAHOR (Aston Villa)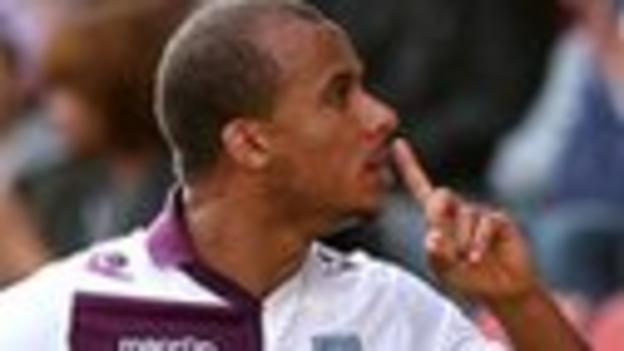 We saw it last season and we're seeing it again: Agbonlahor's blistering pace and power. Paul Lambert described the forward's performance against Arsenal as "unplayable" - but all credit to Arsene Wenger, who didn't moan about the penalty decisions or Laurent Koscielny's sending off.
Did you know? Since the turn of the year, only Christian Benteke (16) has scored more Premier League goals for Aston Villa than Agbonlahor (8).