Burnley: Mike Garlick confident of financial security after £8m loss
Last updated on .From the section Football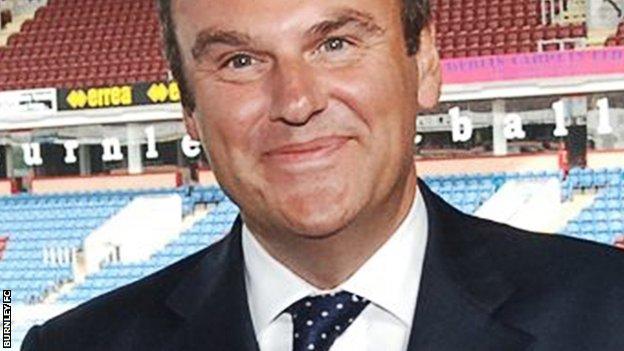 Burnley co-chairman Mike Garlick is predicting that the Championship club will break even this season after posting a loss of £8m in 2012-13.
He confirmed to BBC Radio Lancashire that last year's figures do not include the money received from the
"If you have an £8m loss you have to bridge that somehow," said Garlick prior to
"The sale of Charlie will actually go into this season's figures."
Garlick, who added: "When I say we will break even, that is before the sale of Charlie. In terms of player trading, we will actually show a profit.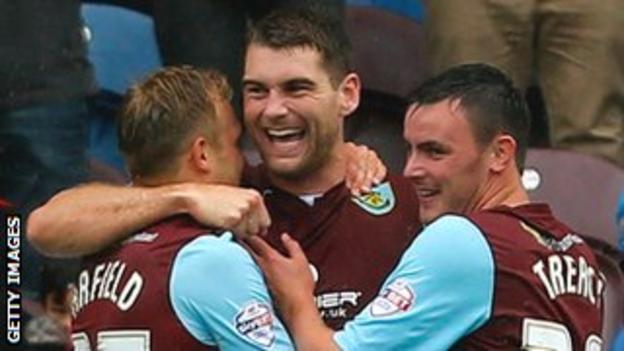 "The loss is for last season. It's not where we are now.
"Because of all the work we've put in as a team - myself and John, the directors and the manager - over the past seven or eight months, we're forecasting to break even for the season we're in now.
"Going forward, we will be compliant with the [Financial] Fair Play rules that come into force. We're doing the right things. It's well publicised that we've cut the wage bill from last season and we've looked at all other costs."
Having been relegated from the top flight in 2010, the 2013-14 campaign is the final season in which the Clarets will receive parachute payments from the Premier League.
"We've got a bit more work to do in the coming season and it's a constant thing, but I think the Financial Fair Play Rules are a good thing overall," Garlick continued.
"They will make clubs look at their finances and reality will dawn for a lot of clubs. I think we're on the way to achieving the stability that all of the fans want."
Sean Dyche's side have made an impressive start to the season, taking seven points from their first three league matches and also progressing to the second round of the League Cup.