Manuel Pellegrini: Man City boss makes good impression - Savage
Last updated on .From the section Football

In his first BBC Sport football tactics column of the new season, Robbie Savage takes a look at Manuel Pellegrini's first game in charge of Manchester City, a thumping 4-0 win over Newcastle.
This was pretty much a perfect start for City and their new manager.
I was at Etihad Stadium for a first chance to see some of City's summer signings and also their playing style under Pellegrini, and they played with a purpose and energy that we did not see from them under Roberto Mancini last season.

Newcastle's defending was pitiful at times and they took a battering.
But City were more impressive than any other Premier League team on the opening weekend. It is early days but they put out a real statement that they want their title back.
High tempo and hard work
The biggest difference between City under Pellegrini and City under Mancini was that, against Newcastle, they worked as hard without the ball as they did with it.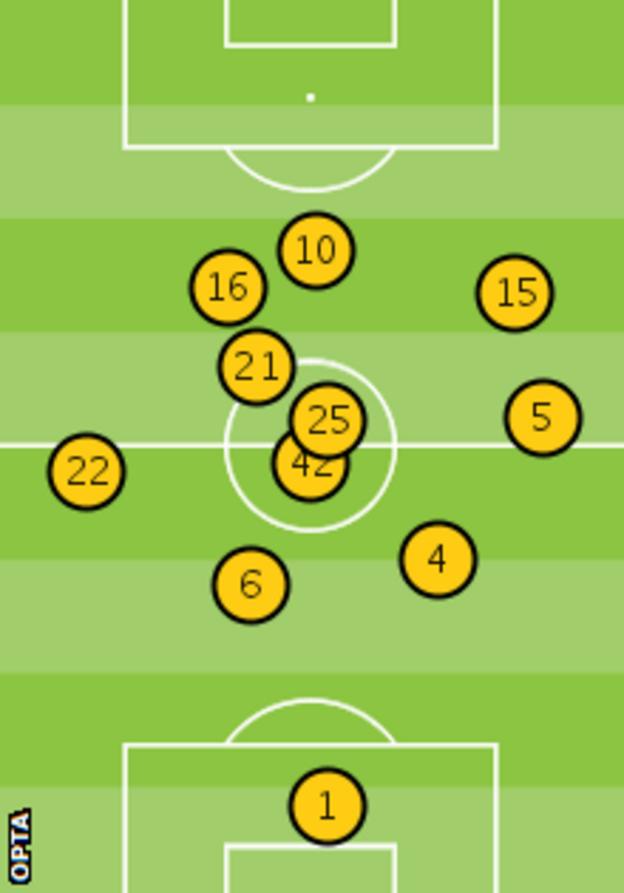 Time and time again they won the ball back high up the field, which was completely different to what we saw last season. Edin Dzeko and Sergio Aguero were both breaking up Newcastle's passes in the Magpies half - and David Silva and Jesus Navas also covered a lot of ground.
When they did have possession, the movement and the fluidity of those attacking four players was too much for Newcastle to deal with, even before Steven Taylor's red card on the stroke of half-time.
Pellegrini played with two strikers in Dzeko and Aguero but their formation was more like a 4-3-3 than a 4-4-2 because Jesus Navas hugged the right flank and stayed almost as far forward, and they did not have an equivalent to Navas on the left - David Silva was more often found behind the front two.
City's passing was quicker, and more accurate than we saw under Mancini last year - at 90% their pass completion was better than all but one of their 38 Premier League games last season.
And they were not passing for the sake of it, either. When Fernandinho or Yaya Toure had the ball in midfield, they had four willing runners looking to get in behind the Newcastle defence. City always had so many options.
New faces make a difference
For me, Navas was exactly what City missed last season. His pace and the quality of his delivery from the right added an extra dimension to their attacks.
I had already picked him out as a player to watch after I saw a stat that he had made 71 chances in La Liga for Sevilla last season, more than any other player from open play. Against the Magpies, we saw why.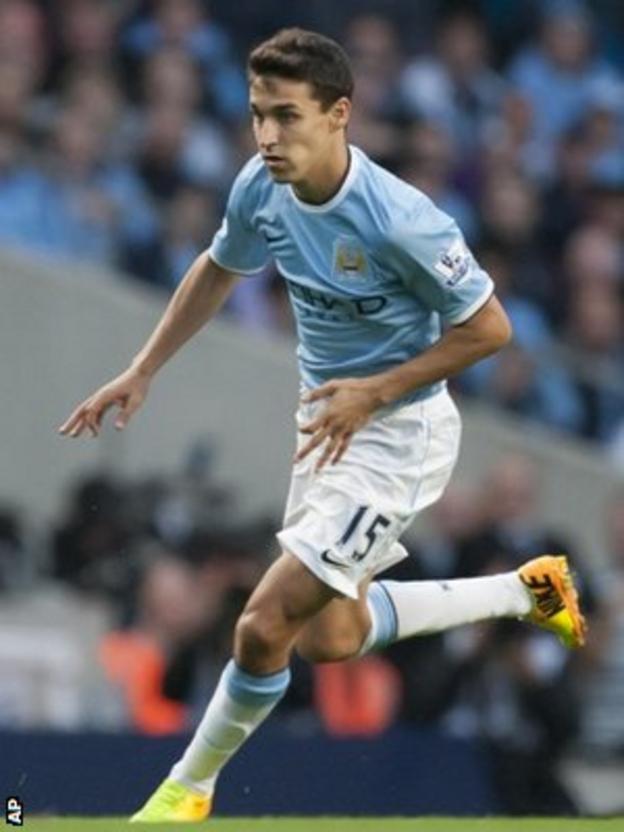 He made four chances against Alan Pardew's side and his cross-completion rate was 100%, and there was no luck involved. He picks people out with his crosses - all 10 of them found another man in a blue shirt - and his link up with Dzeko was particularly promising.
His pace gives City something else extra too. He goes towards the ball, spins, and runs into space.
That means his team-mates can put a ball into an area and they know he will get on the end of it.
Fernandinho was the other new boy to start and he was more solid than spectacular, although this was never going to be a game where he could shine.
He and Yaya Toure were City's platform in midfield. Further forward he looked less comfortable but he did his job which was to protect the back four.
It was a solid debut but a relatively simple game for him.
Old heads revitalised too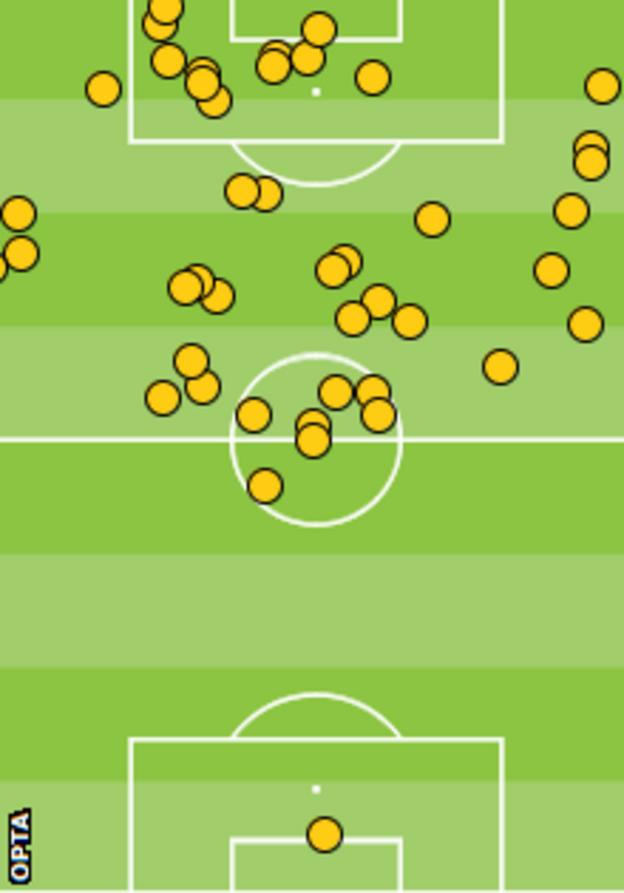 Dzeko was my man of the match and his performance was almost a complete striker's display.
In terms of his hold-up play, link-play, power and movement, it was the best all-round display I have seen from him since he scored four times against Tottenham at the start of the 2011-12 season.
He did not score against Newcastle - and he could have had a hat-trick - but he did everything else. He covered so much ground, set up two of City's goals and his eight shots were more than he managed in any top flight game last season.
His pass completion was also better (81.48% against Newcastle compared to 69.22% last season) while he won 53.85% of challenges (39.38% last season).
Overall, Dzeko looked a different player to last year under Mancini which demonstrated what a boost it is when your manager has confidence in you.
That is another difference that Pellegrini has made since taking over. All in all, this was an extremely impressive Premier League debut.