Fenerbahce: Turkish side lose match-fixing ban appeal
Last updated on .From the section Football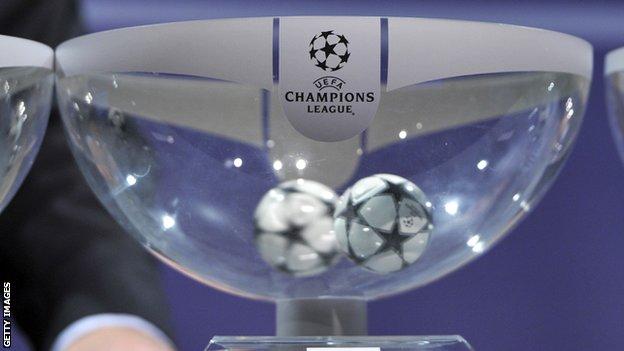 Turkish side Fenerbahce have failed in an from competing in Europe following their involvement in domestic match-fixing.
The Court of Arbitration for Sport (CAS) delayed the decision until after Fenerbahce's Champions League final qualifying-round defeat by Arsenal.
The club were due to enter the Europa League after their elimination, but the ruling now means they are barred.
They have also been banned from next season's Champions League qualifiers.
Europe's governing body Uefa expelled Fenerbahce in June for two years after judging that club officials helped fix matches to win the 2011 Turkish league title.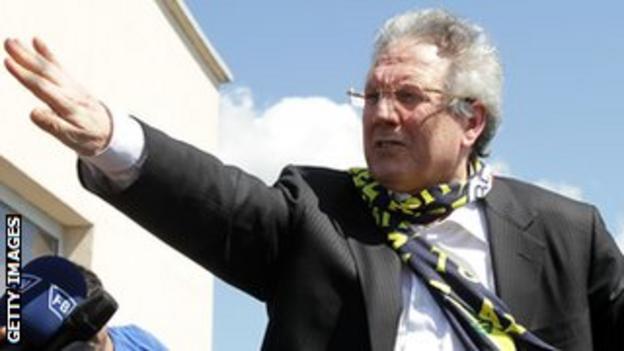 Uefa rules bar clubs which are implicated in fixing matches played since April 2007.
"Pursuant to the Uefa decision, which is now confirmed by the CAS, Fenerbahce is excluded from two editions of the Uefa club competitions," CAS said in a statement.
This is Fenerbahce's second exclusion from European competition after they were withdrawn from the 2011-12 Champions League by the Turkish Football Federation while they were being investigated for match-fixing.
They won the Turkish title in the previous season with a 4-3 win over Sivasspor in their last match, which was one of about a dozen games investigated by the Turkish Football Federation.
In July 2012, 93 people - including club officials, coaches and players - were charged in a civil trial which centred around the club's league-winning run of 2011.
Club chairman Aziz Yildirim was sentenced to six years in prison for fixing six matches, but was released from custody after launching an appeal.
A Uefa statement said: "The Uefa Emergency Panel will meet on Thursday afternoon to decide on the consequences the confirmed exclusion of Fenerbahce SK from the 2013-14 Uefa club competitions will have on the Uefa Europa League."