Casey Stoney says Hope Powell was 'ruthless' as England manager
By Alistair Magowan
BBC Sport
Last updated on .From the section Football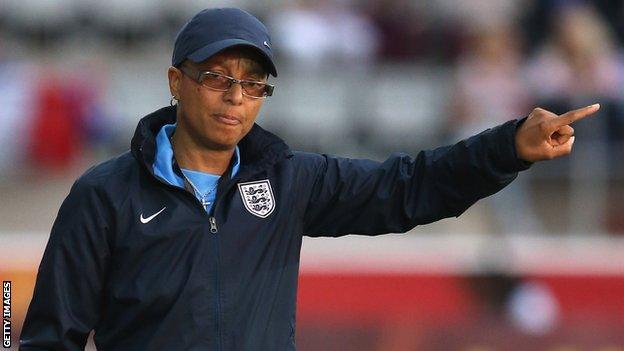 England captain Casey Stoney says sacked manager Hope Powell changed the face of women's football in the country with her "ruthless" nature.
Powell was in charge of England for 15 years before she was sacked after a poor European Championship in Sweden.
"Hope was not afraid to make decisions that upset people," said Stoney.
"She did what she thought was right. It can't have been that wrong because she reached a European final and two World Cup quarter-finals. She was ruthless."
England finished bottom of their Euro 2013 group - the team's worst European showing since 2001 - having reached the final four years earlier.
Stoney added: "As a manager, you are always going to upset some players and you are going to make some players happy.
"Having seen what happened in the Euros and having been around her for many years, it's a hard position.
"I can't thank Hope enough for the opportunity she has given me. She's made my dreams come true by giving me the chance to play for England and making me captain.
"She took the England team to a whole new level and maybe the FA now thinks it's time to go to the next level."
Powell's exit, which came on Tuesday, will please some England players who have privately questioned her team selection and methods, despite the former manager leading the team to two World Cup quarter-finals and securing an unbeaten qualifying campaign in the build-up to Euro 2013.
But Lincoln defender Stoney, who has 113 caps for England, said the discord was a result of the poor performances in Sweden, where England lost 3-2 to Spain,drew 1-1 with Russia and then lost 3-0 against France.
Stoney added: "There was unrest [in the England camp at the Euros], but that came because we were losing games. If you are winning matches, then nobody is going to ask questions are they?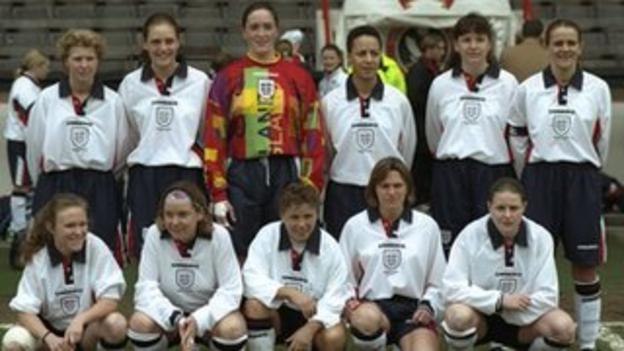 "Unfortunately, the buck stops with the manager when you underperform and maybe there will be a lot of people who will come out and speak now.
"I'm sure there will be players who will be thinking they have a chance to get back in the fold but you can't forget what Hope has done for women's football in the last 15 years.
"It's a long time and I'm sure she will look back and reflect and be massively proud of what she achieved.
"She has changed the structure of the game from grassroots upwards, the player pathways, she and [FA national game director] Kelly Simmons have worked very hard together to change the women's game.
"Hope would have been instrumental in putting the Women's Super League in place and that is one of the strongest leagues in the world now."