Corby Town manager Chris Plummer resigns
Last updated on .From the section National League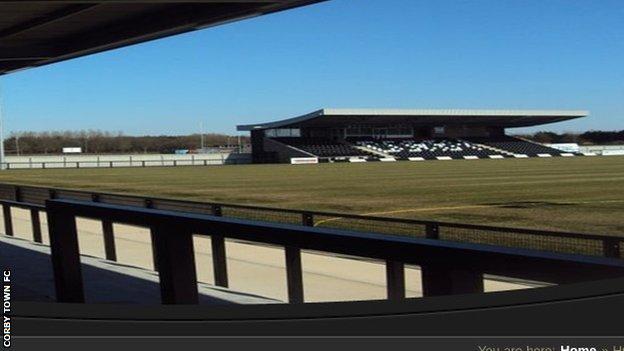 Chris Plummer has resigned as Corby Town manager two games into the season after a 6-0 defeat by Hemel Hempstead.
The Steelmen were relegated to the Southern Premier League last season.
Plummer told BBC Radio Northampton: "I've stopped enjoying it and the results have been poor. I thought it was the right time to hold my hands up and see if someone else can do better.
"The club is capable of promotion. I didn't want to jeopardise any progress they feel they can make this season."
Corby have lost both league games this term, conceding nine goals and scoring none, and assistant boss Mark Peters has now been put in temporary charge.
He had a long career in the Football League and non-league, playing over 100 games for both Mansfield and Rushden & Diamonds.
"The decision wasn't based just on last night's game," added Plummer.
"It had been something I'd been considering over the last couple of weeks.
"There's issues going on at the club. I think they can be worked through but it's very distracting to do what you need to with the team.
"The players do let you down from time to time but you take overall responsibility.
"Last season was very draining with a relegation battle for the whole season and the heartbreak of being relegated on the last day by one goal."
Plummer had been in charge at Steel Park since Ian Sampson's resignation at a similar point last season.
"Chris is a gentleman and I knew that, after two defeats, if it continued, Chris would resign before he was pushed," chairman Kevin Ingram told BBC Radio Northampton.
"I've asked Mark to take charge until Tuesday to create a bit of a buffer zone and we won't be rushed. We'll have had three managers in 13 months.
"I don't think the squad is good enough for promotion but I think it can be. There's some very good players in there and with the right approach, we can put ourselves in the frame.
"Business is a tough place to be in the economy we're in and it's tough, and football clubs aren't exempt from that. Sure, we've made mistakes. But life is life and let's make the most of it."