FIFPro warns players over joining Greek, Cypriot and Turkish teams
Last updated on .From the section Football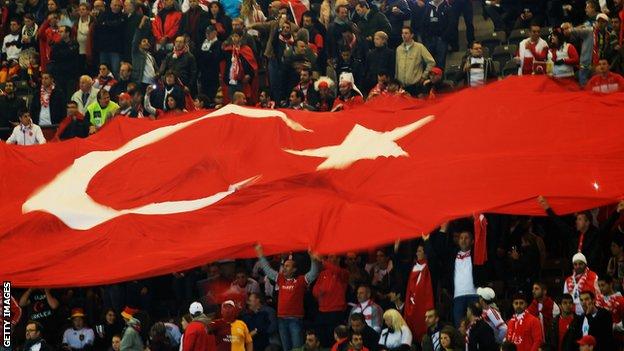 A global players' union has warned against players signing for teams in Greece, Turkey and Cyprus.
The body are concerned about clubs failing to honour contracts.
The advice from International Federation of Professional Footballers (FIFPro) particularly applies to clubs not involved in European competition.
"FIFPro is giving a negative recommendation to players who want to sign with clubs in Cyprus, Greece or Turkey," a FIFPro statement said.
"[That applies] especially [to] those that don't play in European football."
FIFPro say that disputes between players and Cypriot clubs make up the most cases put before Fifa's Dispute Resolution Chamber "by a wide margin".
The body states that Greece and Turkey regularly contribute the second and third most between them, although clubs playing in Europe face greater regulation.
FIFPro's statement added: "In all three countries, the number of disputes increases every year. FIFPro has found that many clubs don't keep [their] promises.
"Generally, after a few months, the club turns out to be short of financial resources, so the player has to wait months to be paid his wages.
"He very often never collects. Some players find themselves forced to abandon their homes because the club cannot or will not continue paying the rent."