Ex-player Gordon Parks makes Scottish match-fixing claim
Last updated on .From the section Football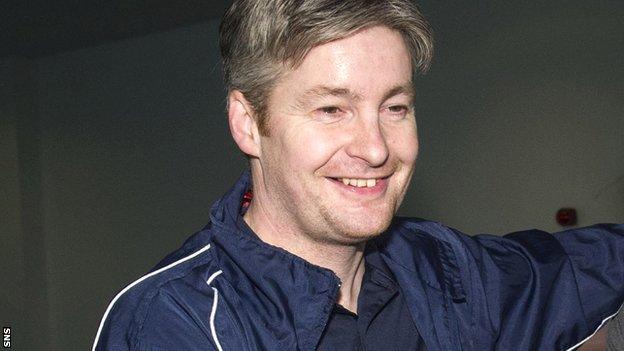 Footballer turned journalist Gordon Parks claims he knows of several senior games in Scotland that were fixed to rake in gambling winnings.
Parks played in the lower leagues with Clyde, Dumbarton, East Stirlingshire and Queen's Park until 2005.
"During the past decade, there have been several senior football games which were decided before a ball was kicked," he writes in the Daily Record.
"And the guilty parties, you know who you are."
Parks' newspaper column follows the Scottish FA decision to issue Rangers midfielder Ian Black with , including against his own team.
But an SFA spokeswoman told BBC Scotland that the governing body would only investigate Parks' allegations if the former player presented evidence.
The same was the case for Rangers manager Ally McCoist's claim that he has a list of more than 100 players and officials within Scottish football who he believes gamble on matches.
"It is an evidence-based process and Ian Black's case is the only one where we have ever had enough evidence to take it to a hearing," said the SFA spokeswoman.
Some players have subsequently stated that they knew it was against the rules to bet on any British football matches.
However, , players union PFA Scotland and now Parks have urged the authorities to review their policies and guidance.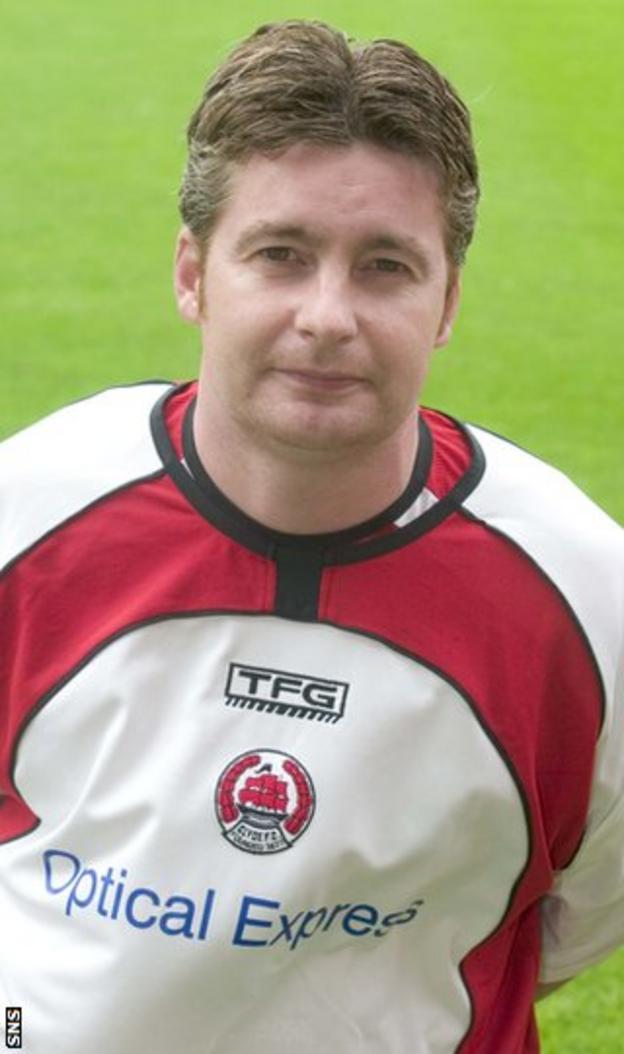 "Amid the hullabaloo of Ian Black being charged by the SFA, at last the issues of what parameters professional footballers should reasonably be expected to adhere to when it comes to betting are being addressed," says Parks.
"I was part of an inner-circle of lower-league players who had their ear to the gambling grapevine which involved a weekly routine of Friday night phone calls."
Parks gives as "an example" players in a team leading a lower division hosting a game against a side struggling near the bottom.
"No fewer than five of the squad heaped money on themselves to lose and picked up a packet after the game," he writes.
"The cash came in handy for the weekend in Newcastle they had conveniently arranged to coincide with the con."
Parks says the outraged club captain reported it to the team manager only to be told "he had broken the trust of a dressing-room".
"He was soon sent packing after being hit with the threat that his career would be over," Parks said.
The former striker gives another example of a key player feigning injury a day after betting on his own team to lose.
"There was not a hint of moral soul-searching when I spoke to him just hours after he'd placed his punt," added Parks.
"Such was the lack of discretion ahead of end-of-season matches that thousands of pounds were heaped on the same result.
"He had reason to be confident the racket was foolproof as he wasn't acting alone."