Gambling is a conflict not in football's interest

By Jim Spence
BBC Scotland
Last updated on .From the section Football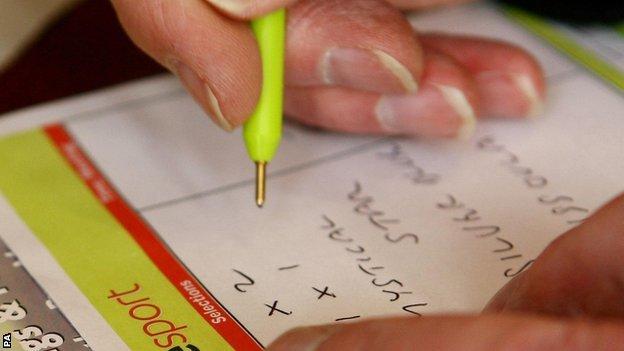 I know many footballers who like a bet. The game is full of guys who enjoy a punt to varying degrees.
But, in light of the debate sparked by for allegedly breaking rules on betting on matches, it has to be red card time for gambling on football in Scotland by players.
At present, players are only allowed to indulge in a wager on the football coupons.
But, where there is a hint of a conflict of interest in betting online or in the bookmakers' shop, players betting on the game has to be policed more thoroughly.
Ask the accountant whose reputable company had been handling the financial affairs of a well-known Scottish player in debt to unlicensed bookmakers.
The accountant was attacked and was injured by those demanding debts owed by the player.
Gambling in football is a delicate yet brutal matter.
Delicate, because it has until now been talked about in hushed, yet open, terms in football circles.
Brutal, because of the fall-out that often accompanies it.
Changing-room bust-ups between players who have borrowed money from team-mates and failed to pay it back as their gambling problem spiralled out of control are well known.
I've heard tales of players mired in gambling debts being threatened by people who have few scruples about enforcing repayment.
Such a situation has to affect the mental state of a player.
Gambling on football by players has serious implications for the game. Football relies on the implicit belief that the game is fair and not rigged.
Gambling on the outcome of matches, or the time of the first throw in or corner kick, is enshrined among many fans.
However, if players are involved in gambling on these sort of outcomes, or worse - and I've been told by trustworthy sources that, - then it threatens to be corrosive.
If it is happening, it will eat at the very soul of the game.
The rules on footballers betting on matches should enshrine the belief that the game is free from shady dealings.
If players must take a punt, they have a wide choice of other sports to bet on.
It will require some people to break the habit of a lifetime, but for the good of the game, betting on Scottish football has to be a no-go area for the dressing-room.