Rodgers hails Toure influence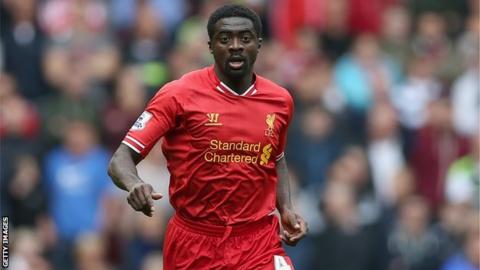 Liverpool manager Brendan Rodgers believes Ivory Coast defender Kolo Toure has brought back some of the leadership qualities the side lost with Jamie Carragher's retirement.
The 32-year-old signed on a free transfer from Manchester City in the summer having won a league title with them as well as at Arsenal.
"He is certainly a character and offers great leadership on the field, which is primarily what we got with Carra," Rodgers said.
"He is a good man. He is funny to watch sometimes when he is running about, he has always got a smile on his face.
"One thing he has got is a winning mentality. He has got great belief in what we are doing here."
Rodgers has no concerns about Toure's age.
"His first leap against Peter Crouch just shows you the fitness and power he still has," he continued.
"When he goes up for corners he looks like he can score. I think we have got a player who is very hungry still to do well.
"He respects everything about this great club, it is a huge privilege for him to be here. He is here to perform and do well."
Toure will also be hoping to force his way back into the Ivory Coast squad after missing their last few games including a friendly against Mexico in New York earlier this month.