Chelsea right to stay tight against Man Utd, says Robbie Savage
Last updated on .From the section Football

In his regular BBC Sport column on football tactics, Robbie Savage goes to Old Trafford to look at Chelsea's goalless draw against Manchester United.
It was the first big Premier League game of the season - David Moyes' first home match as United boss and it came against one of their main title rivals.
Some people might have been disappointed with the outcome but I don't think Moyes or Chelsea manager Jose Mourinho will be.

The priority for both sides was not to lose and it was always going to be more of a chess match than an open, exciting encounter.
United tried a bit harder to win the game but they did not have the quality in midfield to find the pass they needed. You could see they need a creative player in the middle, while Chelsea definitely need a new striker.
Rooney right for Chelsea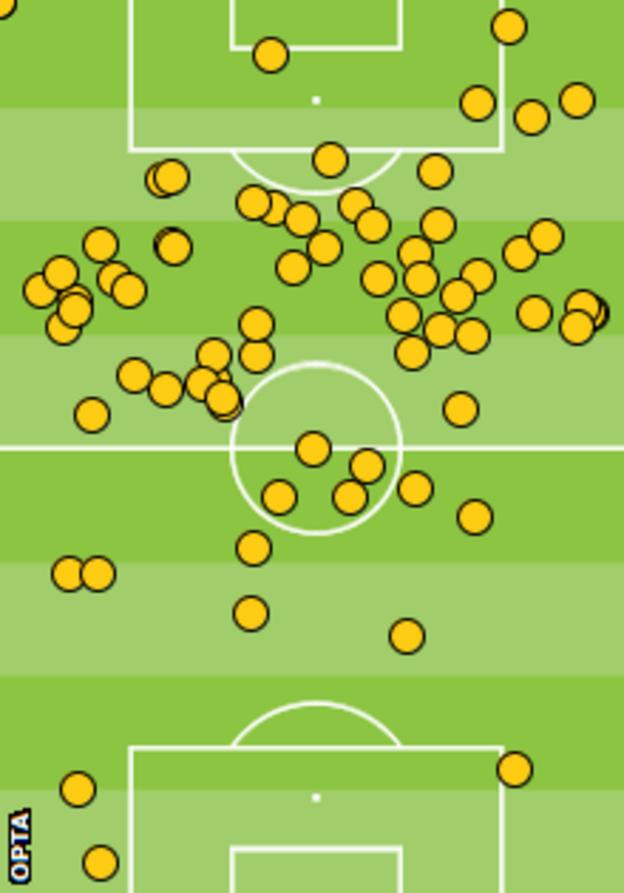 We know which striker Mourinho wants - he has already made two bids for Wayne Rooney - and the United forward was the best player on the pitch. Rooney was terrific, and it was a great decision from Moyes to start him.
In a game where other attacking players found it hard to shine - his United team-mate Robin van Persie, for example, was ineffective - Rooney was everywhere and I think he wanted to prove to both sets of fans that he is worth a place in either starting line-up. He did that too.
His all-round game was exceptional, whether it was his tracking back, or the way he brought other people into play. He had all three of United's shots on target and it was his best performance for a long time.
Chelsea were set up with a lone striker in Andre Schurrle but, if Mourinho had got his wish and it had been Rooney instead, then they would have been a much bigger threat and might even have won the game. Schurrle worked hard but, in comparison he did not make any impact when he had the ball.
The Blues played on the counter attack but their balls forward were not good enough when they broke and they did not have a presence up front. That meant they could not build anything.
| Wayne Rooney | | Andre Schurrle |
| --- | --- | --- |
| 4 | Shots | 0 |
| 3 | Shots on target | 0 |
| 56 | Total passes | 29 |
| 75% | Pass completion | 83% |
Chelsea put substance before style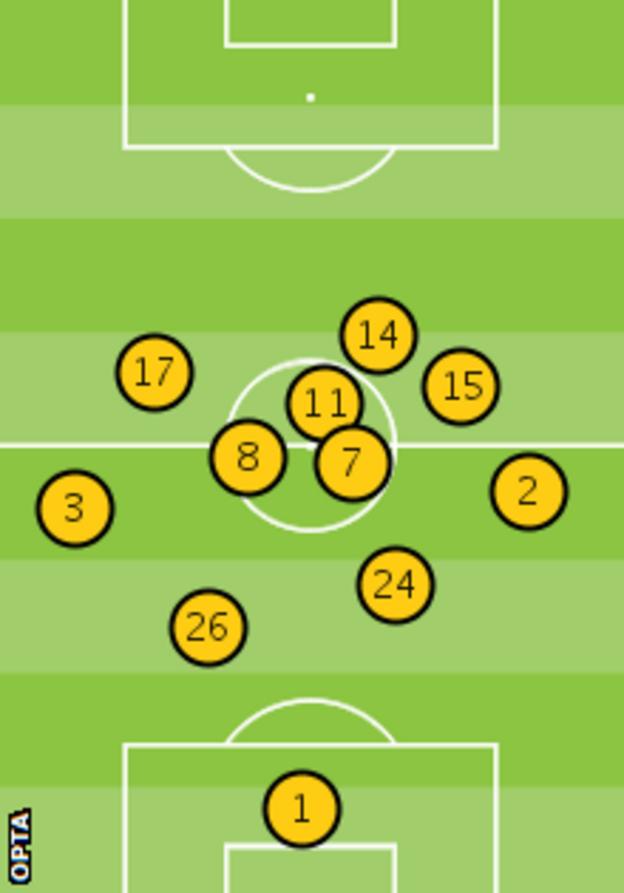 What indicated to me that Chelsea were at Old Trafford to get a point was seeing their full-backs Branislav Ivanovic and Ashley Cole staying close to their centre-backs Gary Cahill and John Terry rather than trying to bomb forward.
Cole got forward in the second half when he had a penalty appeal turned down but, most of the time, he concentrated on his defensive duties.
So did a lot of Chelsea's attacking players like Schurrle and Oscar, who both made tackles and clearances. That is what Mourinho would have demanded from them.
Cahill and Terry's lack of pace was not exposed because of Ivanovic and Cole's discipline, and in many ways it was a typical performance from a Mourinho team in this type of game.
In his first spell in charge at Stamford Bridge they won a stack of trophies but they were not always the best to watch and that was the same here.
You can see Chelsea winning trophies because, with the players they have got, they can be fluid against some teams but efficient against others - and they were extremely efficient at Old Trafford.
New faces needed
This United team will be fine when they play against lesser teams in the Premier League but, as things stand, they are going to struggle against sides who, like Chelsea, are disciplined and have quality at the back to go with it.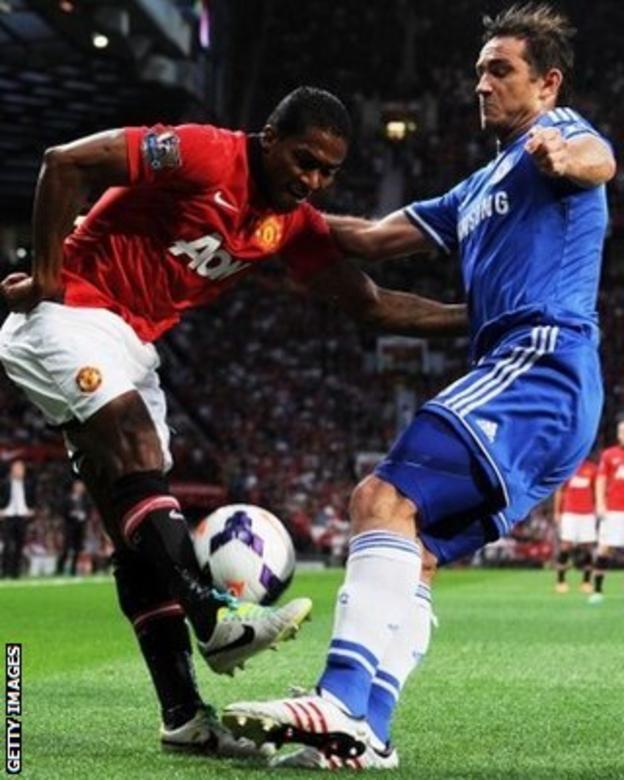 You can see why Moyes has been in for Barcelona's Cesc Fabregas because they need a creative midfielder to play alongside Michael Carrick and pass through defences.
Tom Cleverley is a neat and tidy midfielder who can compete for the ball and keep the ball too but, in games against the really top sides, United will need more than that.
They need someone who can make a chance that can decide a very tight game - and I am not sure Cleverley has what it takes to provide that against teams of the very top level.
United also need a wide man who can go past players and provide accurate deliveries.
Neither side had a player who wanted to go past a man. You could understand Chelsea not trying it because of their gameplan but Valencia was meant to provide that outlet for United on the right. He did manage to put some crosses in, but they were poor - all five did not find a team-mate.
To get Rooney into the team, Giggs was left out and Welbeck was moved over from the centre to the left, which was a bit unfair on him. Welbeck was terrific in the Rooney role against Swansea last week but he is not a winger.
He was always drifting in from the left against Chelsea, which meant United did not have a threat on that flank either. When the play went through the middle, both teams cancelled each other out.