Francois Zoko: Striker leaves Notts County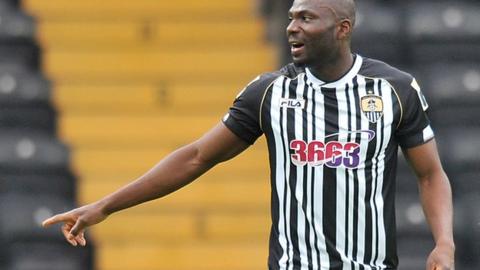 Notts County striker Francois Zoko has left the club by mutual consent.
The 30-year-old joined the League One side from Carlisle United 12 months ago and played 45 games last season.
Manager Chris Kiwomya told BBC Radio Nottingham that finances played a big part in the decision.
"He's one of the highest earners. I've got restraints on me, and I'm trying to keep the age of the team down. Also, he's not been playing lots of football, so it made sense," Kiwomya said.
"Both parties are happy. I'd like to thank him for his contribution to the club."