Gordon Taylor keeps PFA chief executive role with 'full support'
Last updated on .From the section Football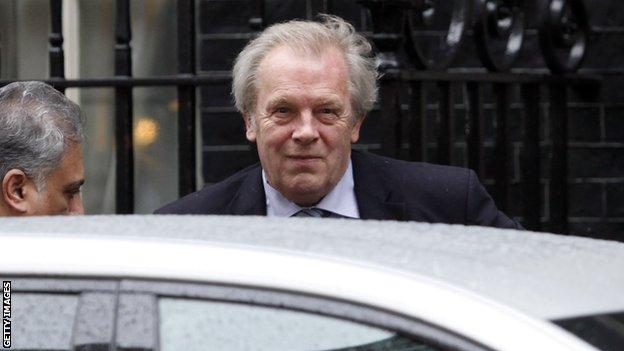 Gordon Taylor will remain as chief executive of the Professional Footballers' Association despite claims he amassed substantial gambling debts.
It is alleged the 68-year-old ran up a personal debt of more than £100,000 to a bookmaker.
The PFA's management committee confirmed Taylor will stay in his post and retains the union's backing.
"We have discussed this with him and he has our full support," said the PFA in a statement issued on Thursday.
"Whilst this is a private matter for Gordon, he has informed us that this dispute has been in the hands of lawyers for some time. For that reason, it would be inappropriate for us to comment specifically.
"We recognise that gambling is part of our culture and part of football and it is for that reason that the PFA remains committed to continue in its work to raise awareness levels and educate."
Taylor is not understood to have broken any of the governing body's regulations, nor is there any suggestion he has he done anything illegal.
One of the best-paid administrators in the game, Taylor has often spoken out about the dangers of gambling,
In 2010, he said: "The feeling in football, bearing in mind what has happened with other sports, is that we do need a zero tolerance.
"It's going to be difficult because, as we all know, there is a culture of betting in football.
"Footballers like a gamble, we know that, but the use of inside information and betting of any kind has become a very sensitive issue."
Taylor, who played more than 250 times for Bolton before spells with Birmingham, Blackburn, Vancouver Whitecaps and Bury, joined the PFA management committee in 1972 and became chief executive in 1981.