St Andrews summit highlights dangers of match-fixing

By Jim Spence
BBC Scotland
Last updated on .From the section Football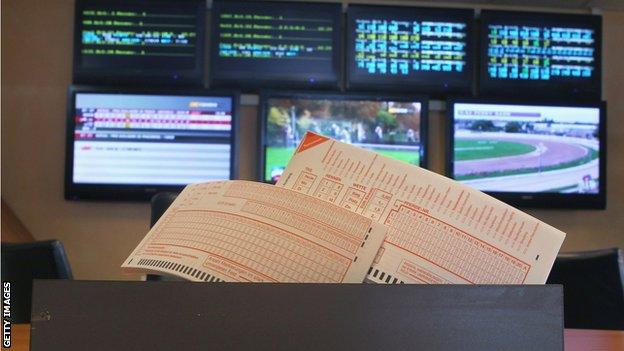 Scottish football has been warned against the dangers of match-fixing and urged to create a task force to combat the threat.
PFA Scotland hosted a conference at St Andrews to discuss the issue.
And Tony Higgins, a board member of Fifpro, the world players' union, told delegates that international criminal gangs were involved in betting schemes.
"I've been in parts of the world where it's destroyed the leagues," said the former Hibernian forward.
"Crowds have gone from 40,000 to 4,000 because the punters do not believe the result. That's the intrinsic value of football, the punters believe what they see on the field. If they lose that faith the game is finished.
"You see what's happened in Turkey now, that's self evident."
In July 2012, 93 people - including club officials, coaches and players - were charged in a civil trial which centred around Fenerbahce's league-winning run of 2011.
"We want to make players, referees and officials in the game aware, what the consequences are and how approaches are made and what might happen," added Higgins.
"People always talk about players but it's actually referees who are involved as well and club officials, so it's a real chain.
"Players can be groomed and they can do things one off in the hope that it'll never happen again. But once you get in the clutches of these international gangs they don't let go, so it's a real lesson that players, referees and officials have to learn.
"Many of these gangs work in the international drug trade. They've moved into football or sport, you see the problems in cricket, because they think there's less chance of being detected.
"That's why we're keen to have government and the police authorities at this conference.
"We should never be complacent in the UK. I was in Helsinki last week and there are problems in Finish football with match-fixing.
"Nobody ever thought that a western European country would be afflicted by it, so we can't be complacent, that's why we're taking these steps.
"It starts usually with a friendly acquaintance and it develops from there. That's why it's so important in particular parts of the world that players are paid on time.
"We've recently analysed some figures and if a player hasn't been paid for six months or three months he's more likely to be approached by match-fixers.
"Referees have been approached as well, maybe a referee from a poor country with a poor salary and again they can make vast amounts of money from being involved in match-fixing; so again it affects the whole game."
Cricket has had to deal with several high-profile betting scandals, including the spot-fixing that marred Pakistan's 2010 tour of England.
Ian Smith, chief operating officer for the federation of international cricketers associations, also addressed the St Andrews conference and thinks football has been slow to acknowledge the scale of the problem.
"Cricket has a long and unfortunate history relative to football although I suspect that both sports have had it going on for a long time but football's coming late to the party," he said.
"The scale of what's emerging from Fifpro's black book report and since Interpol's involvement, the number of scandals, investigations, prosecutions that have emerged is enormous.
"There's a great deal to be learned about how to combat the approach itself, what to do, so to recognise when there's a problem to report to the relevant authorities and for a system to be put in place which is robust, confidential, and helpful.
"We've got a long and unfortunately bitter experience of this and I think football could piggy back on a great deal of the things we've learned through pain.
"The dangers are to the reputation and the integrity of the sport itself. If people get the feeling that the game itself doesn't have integrity, then they'll look for their entertainment and sporting competition somewhere else."