Fraizer Campbell: Cardiff City must stop Everton 'bullies'
Last updated on .From the section Football
Fraizer Campbell says from bullying them into submission in the Premier League on Saturday.
The striker's brace helped them beat Manchester City at Cardiff City Stadium last Sunday.
Campbell said: "We'll just have to try and stop them from bullying us."
Everton boss Roberto Martinez hopes to maintain his unbeaten record against the Bluebirds, set while he was in charge of Swansea City.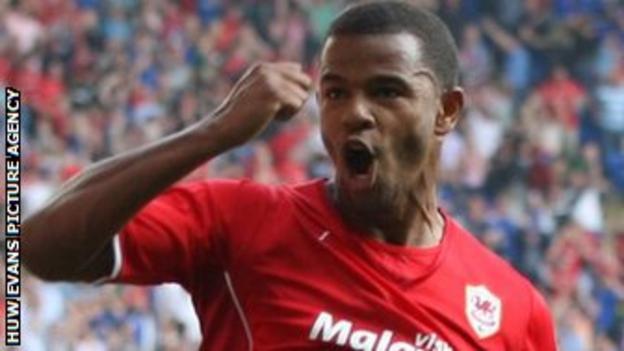 Campbell says Everton retain a physical edge despite Martinez beginning to impose a passing style that helped his Swansea teams secure a win and two draws against Cardiff City.
Former Manchester United youngster Campbell says Everton play "nice, neat football", but are a "big, physical side".
He added: "Basically [we need to] get everyone behind the ball and stop them from beating us."
Martinez, whose managerial journey took him from the Liberty Stadium to Wigan in 2009 and on to returns to south Wales with fond memories of Cardiff-Swansea derbies.
His Swans-Cardiff win came in the Capital One Cup in September, 2008 as Jordi Gomez settled the encounter while Championship games that season finished 2-2 at the Liberty Stadium and 2-2 at Ninian Park.
"I will get a welcome [at Cardiff] - I'm just not sure what it will be," said Martinez, whose side drew 0-0 with West Bromwich Albion last weekend.
"I'm not sure it's the wisest thing to talk about records like that before a match, but I always found the derby matches to be really special occasions.
"I have great memories from my time down there, but we will have to be on our guard because, after deservedly beating Manchester City last weekend, they will be looking for another good performance."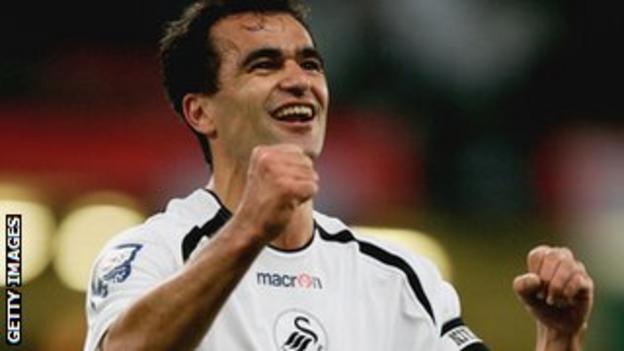 And Martinez is proud of the way his players have adapted to his tactical demands since succeeding David Moyes at Goodison Park.
"I have been really impressed in the way we have been so stubborn in terms of what we are trying to do," he said.
"That is a difficult strength to show when you are trying to impose change or do things differently.
"We have been creating a lot of chances, but at the moment we need too many to score goals.
"Now we need to focus on the final third."
Cardiff boss Malky Mackay says their 3-2 win over Manchester City boosted their confidence amid their early weeks in the Premier League.
He said: "It was a major shock for us to beat Manchester City, but it gives us belief that we can compete at this level.
"We realise what a tough game Everton will be, we know it wasn't a one-off cup final last week, it is part of a whole season and my focus is on consistency."
There will be a full interview with Fraizer Campbell on Saturday's Football Focus, 12:15 BST on BBC One.