Transfer deadline day: The anatomy of a modern-day deal
Last updated on .From the section Football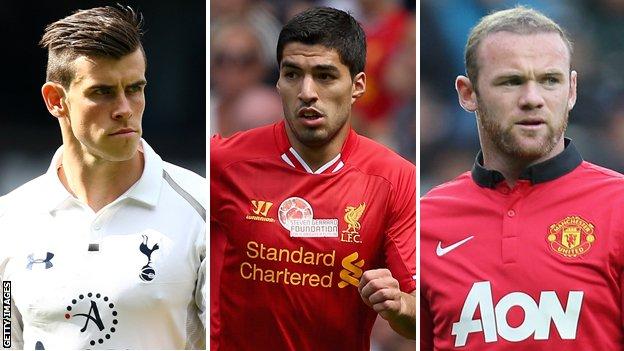 The world of football transfers is mysterious and murky, rotten and ruthless.
Millionaire players, demanding managers, extravagant owners and wily agents all make up the cast of the game's summer soap opera.
Fans find it fascinating and frustrating but are often left angered and confused by the veil of mistruths and rumour that drive the world of transfers.
This summer has been a case in point. It has been the summer of the saga, the summer of Luis Suarez,Wayne Rooney,Gareth Bale and Cesc Fabregas.
More than ever it has been a battle for public good will and a fight for hearts and minds, as each camp pushes their agenda in search of the deal that suits them. Some players and agents stay quiet. Others brief constantly. And some just wait for the right moment to make their move.
The days of managers exchanging brown envelopes at motorway service stations have gone. But the modern-day Premier League transfer is a highly complicated game of move and counter-move, played by clubs and agents. All parties have their own tactics to shape the way the public view a situation, all have their own agendas, all want the result that is best for them as the fans battle to search for the facts.
Here we attempt to unpick the secrets behind the transfer window and explain how and why things happen the way they do.
THE RESEARCH
The most organised clubs work as much as 12 months ahead of time, sometimes even longer. Clubs will scout players relentlessly, both in person and by using computer programmes, such as Scout7, which allow them to watch any game in the world at any time and which store statistical data on every professional player. Once they have drawn up a list of targets, some of the biggest Premier League clubs employ consultants to undertake due diligence on the players in question.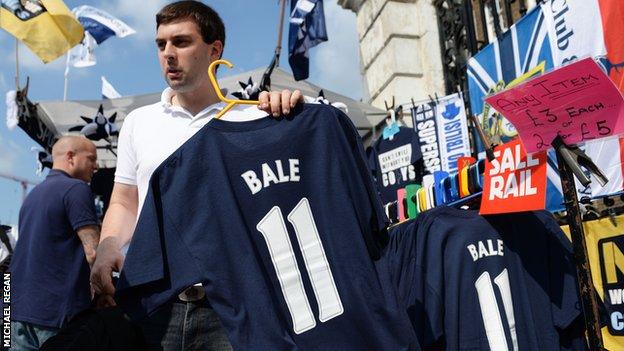 These consultants talk to former team-mates, family members and friends to establish what kind of character the player is. Does he drink? Does he smoke? What is his relationship status? Does he have any skeletons in the cupboard?
In one case, a Premier League club decided not to pursue a transfer when they were told a player, who had just captained his club side in a convincing defeat by their bitter rivals, had been spotted out drinking and joking with friends a few hours after the game. It was decided, for good or for ill, that this player lacked heart and commitment and that the fortunes of his team simply did not mean enough to him.
The club passed and moved on to a different target. Each report on a player will come back with three results: green, amber and red. The final decision, however, is always taken by the club. And even if the report comes back red, a manager may feel talent makes it worth the risk.
THE DEAL
Football Association Premier League rule K5 states that 'a player under contract shall not directly or indirectly make any approach to another club without having obtained the prior written consent of the existing club to who he is contracted.' The reality of the 21st century transfer deal is that no club bids for a player until they have made contact with their agent to gauge the player's interest in the move.
You might say that is tapping up, but clubs often use agents as intermediaries or go-betweens to distance themselves from direct contact with the player - it is one of football's many open secrets. No club wants to go to the trouble of agreeing a fee with a rival, only to find the player has no intention of joining them - it could lead to public embarrassment and criticism.
Once a club has established a target's interest in joining them, they can approach his club knowing that a deal is realistic. Recently, a Premier League club actually flew a player and his agent over to England before the clubs had agreed a fee. A source close to the deal said "it is the way of the modern transfer deal. Often the last thing that is agreed is the fee between the clubs."
THE HITCH
A transfer deal can be fraught and fragile, it often doesn't take much to make the whole thing collapse. The deal for Willian was the prime example. Over the course of a weekend, Liverpool grew increasingly optimistic that they had landed him from Anzhi Makhachkala. But his agent, Kia Joorabchian, wanted to secure the best possible deal for his client, both financially and in terms of his career.
Spurs then hijacked the move, outbidding Liverpool. Willian passed a medical at Spurs, but there was to be a twist. Chelsea owner Roman Abramovich intervened. They matched Spurs' offer, offered even more lucrative terms and the lure of Champions League football and the deal was finally done.
It was an example of why it is hard to be certain of anything in the transfer window and just how quickly things change. On one deadline day, a leading international striker had been sold from one Premier League club to another in a multi-million pound deal.
What neither club had bargained on was the player falling asleep at the airport and missing his flight and therefore the medical. With the deadline fast approaching, the deal was scrambled over the line with the help of the trusty fax machine and a friendly pilot. It happens.
THE LEAK
The simple answer is often because one of the parties wants it to. Everyone has an agenda in a transfer window - clubs, players, agents. Perhaps a player wants to tell the world he wants to leave a club but doesn't want to go as far as releasing a statement in case he ends up having to stay? Perhaps a club wants it to be known they have rejected an offer for their star player to start an auction? Perhaps an agent wants his player to be rewarded with a new contract?
Even managers are not immune from using the media. The journalist's job is to weigh up all the information that comes their way and assess what can be trusted and what might be leaking out to drive an agenda, rather than being based in fact. Some managers, agents, players and even football clubs do not always tell the truth, however.
In one instance during this transfer window, an agent made contact to say a foreign club had approached a Premier League defender. The English club confirmed, off the record, that the story was true. The next day their manager denied an approach had been made.
In another situation, a club confirmed a story, again off the record, that ultimately ended up being incorrect. It can be a viper pit of mistruths.
THE PLAYER
This summer has shown that players approach things in very different ways when they want out. Suarez went public with an explosive interview that only hardened Liverpool's resolve not to sell him to Arsenal.
Wayne Rooney said nothing, but he didn't need to as sources close to the player indicated he was "angry and confused" about his status at Manchester United and wanted to be allowed to join Chelsea.
Gareth Bale and his advisors have been altogether more careful. There is no doubt that they were frustrated by the protracted nature of his potential world record move to Real Madrid, but they kept their counsel throughout. Bale did, however, miss training, although sources at the club disagree on whether he was ever expected to report with his future in doubt.
It isn't easy for clubs to ride out these sagas, but this summer's transfer window has shown, if nothing else, that players don't always get their way.
Suarez agitated and went public with his frustration but Liverpool owner John W Henry stood firm and refused to accept that he had to sell to a rival club, Arsenal, simply because his star player wanted to leave. Likewise, Manchester United did the same with Rooney. Both are strong examples of clubs wrestling some power back from their players, but the biggest deal of the summer did see Bale granted his wish to join Real Madrid.
All clubs have three categories of players in their squad - those who are not for sale under any circumstances, those who would be sold for the right price and those they are actively seeking to sell. Often players who are the subject of bids are taken out of training by the selling squad. Often injury will be blamed but in many occasions the club wants to protect their value and prevent a last-minute injury damaging a deal.
THE AGENT
Football agents have a bad name and are often portrayed as greedy, cut-throat operators who cause trouble and are simply out to make money. The truth is that there is a broad spectrum of agents in the game, but in a general sense they are there to either look after the interests of a player, or to act for a buying or selling club to broker a deal.
The most thorough agents will look after a player's commercial interests, their financial planning and their public image. Agents normally take around 5% of a player's salary and sponsorship deals. Clubs deal with agents in very different ways. Some Premier League clubs now pull out of deals over agents' fees and commission.
One club signed a player who broke their transfer record this summer but simply refused to pander to the agent. When the player checked in at his hotel ahead of the medical, no room was booked for the agent. No flight had been booked. Their deal was with the player. But agents should not be seen as the bad guys, they are advisors and, like referees, you don't hear much from the very best ones.