Celtic unsettled Lee Tomlin during game, says Darren Ferguson
Last updated on .From the section Celtic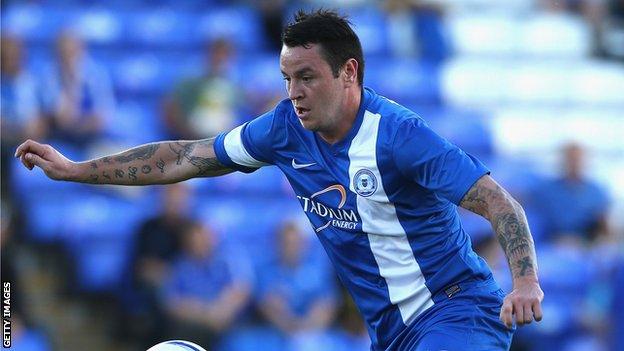 Peterborough United have accused Celtic of unsettling on the day Posh lost their first game of the season.
The 24-year-old was substituted at half-time during the in League One.
Posh manager Darren Ferguson said: "I can confirm that Celtic have made a bid on the day of a game - three times.
"In fact, they made one bid during the game. It completely unsettled my player, but he's going nowhere."
Celtic were looking to add another forward player despite securing the from Schalke 04 earlier in the morning.
They were hoping to bolster their attacking options having progressed to the Champions League group stage with their midweek victory over Shakhter Karagandy.
But, with the two days before their counterparts in England, Celtic's interest is now dead.
"If that's how they do their business, a big club like Celtic, then so be it," Ferguson told the BBC.
"It's completely unsettled him clearly in his performance, but he's not for sale, so they can bid as much as they want."
Ferguson was not laying any blame at the door of the player, who joined Peterborough from Rushden & Diamonds in 2010.
"I'm not being critical of Lee at all," he said.
"We want to get out of this league, Lee's a very good player, but he's been clearly ill-advised about this again.
"Any player who has left this club, it's never been the first bid."
Peterborough chairman Darragh MacAnthony waded in with more criticism of Celtic on Twitter.
"I used to be a Celtic fan. Not after today! What a day," he said.