Arsenal deliver sucker-punch but still need a new striker
Last updated on .From the section Football

In his regular BBC Sport column on football tactics, Robbie Savage says Arsenal's narrow win in the north London derby does not change the fact that Arsene Wenger needs to spend to improve his squad.
The Gunners are the best counter-attacking team in the country and the way Tottenham were set up, with a high defensive line, played into their hands.
We saw how well Olivier Giroud suits Arsenal's style, as he continued his fine start to the season by scoring the winner.

But victory does not reduce Arsenal's need for new players before the transfer window closes at 23:00 BST on Monday, and the priority has to be in attack.
Tottenham, of course, have already been very busy.
It is very early to judge the team that Andre Villas-Boas has spent more than £100m building this summer before the world-record £85.3m deal that saw Gareth Bale leave for Real Madrid went through.
But, on Sunday, I saw a Spurs team full of big, powerful athletes that had no real creativity to compare with the likes of Santi Cazorla in Arsenal's midfield.
Arsenal are best on the break
Counter-attacking is what Arsenal are best at, even when they are playing at home.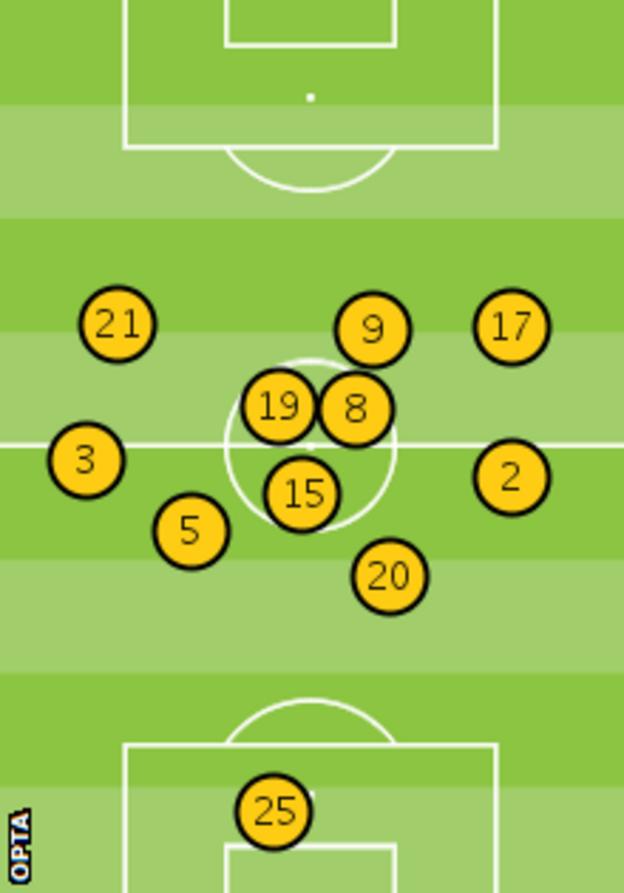 When the Gunners lost to Aston Villa at Emirates Stadium on the opening day of the season, they pressed Villa high up the pitch and left lots of open space in behind for Christian Benteke, Andreas Weimann and Gabriel Agbonlahor to run into on the break.
In contrast, on Sunday it was Tottenham who were doing most of the pressing - and Arsenal in effect did to Spurs what Aston Villa had done to them.
Arsenal were clever and sat deep, meaning there was not much room for Tottenham's attacking players to operate between the Gunners' defence and midfield.
Then, when Spurs lost possession, Arsenal broke quickly.
Tottenham's high defensive line meant there was lots of space for Arsenal to break into and the pace of Theo Walcott, in particular, made them very dangerous.
There were times when Michael Dawson dropped deeper than the rest of the Tottenham defence, just because he and his central-defensive partner Jan Vertonghen were so scared of Walcott's speed.
But Arsenal remained dangerous on the break, especially when Spurs brought on a second striker in Jermain Defoe with 20 minutes to go and pushed more men forward in search of an equaliser.
Arsenal still need a striker
Olivier Giroud is no Robin van Persie, the man he had to replace at Arsenal in 2012, but he is a lot better than some people seem to think.
He is not world-class by any means but he is a typical Premier League number nine and, when Arsenal play like they did against Spurs, they get the best out of him.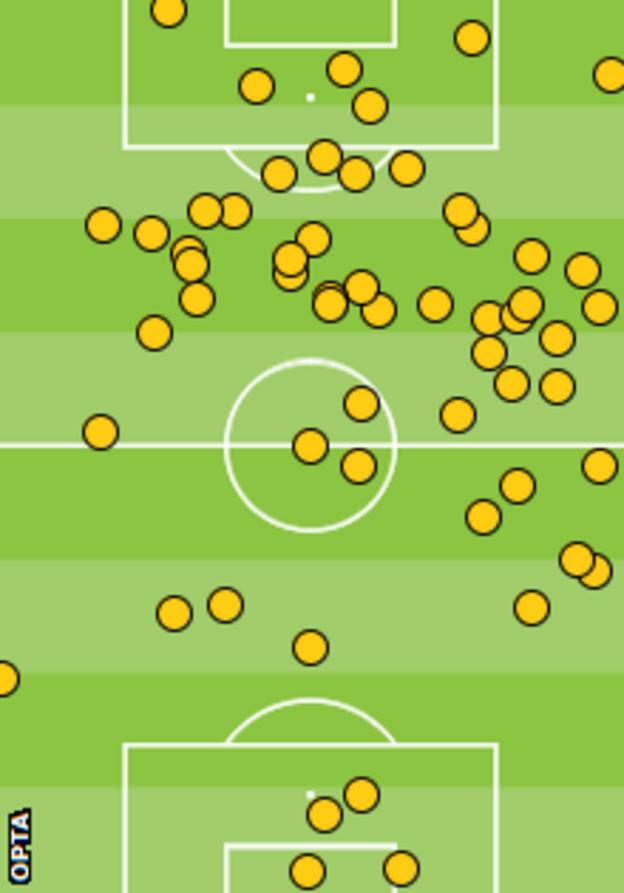 Giroud suits the Gunners' style of play because he is a player they can build off. He is good in the air but also at holding the ball up and playing in fast runners like Walcott or Tomas Rosicky going past him.
He works hard and makes some very intelligent runs. Sometimes they create space for others, but he was thinking of himself when he scored his fourth goal of the season on Sunday - when he checked and then darted across to meet Walcott's cross at the near post.
Arsenal's problem is what happens if Giroud gets injured? Who is going to hold up play for them, and who is going to put the ball in the net? Lukas Podolski or Theo Walcott? No. They are both better at running onto things from wide areas.
So they need a new top-class centre-forward. Wenger wanted Gonzalo Higuain, who would have been ideal but went to Napoli instead, and he tried and failed to buy Liverpool's Luis Suarez.
Who now? Real Madrid striker Karim Benzema would be perfect but, whoever they can bring in on Monday - and another Real player in playmaker Mesut Ozil seems to be one of Wenger's targets - a new forward has to be their priority.
Spurs need more than just muscle
Tottenham have not scored a goal in open play in the Premier League in their first three games and you can see why - they have lots of muscle but lack creative players.
I felt sorry for Roberto Soldado because, until Defoe came on, he was isolated up front and had very little to work off.
Spurs will be able to outmuscle and overpower some teams but, in close matches against the very best teams, they need someone who can unlock the game.
They did not have that player on Sunday but it looks like Christian Eriksen, who joined Tottenham from Ajax on Friday, is seen by Villas-Boas as the player to add that Cazorla-like touch.
The other factor for Spurs is that they had four new signings in their six front players against the Gunners - Soldado, Nacer Chadli, Paulinho and Etienne Capoue. You cannot throw that many new players into a team and expect them to be world-beaters straight away.
They need to develop an understanding for interplay in the forward positions and that does not happen overnight. It can take two or three months and comes with time together in training and in matches.