Garth Crooks's team of the week

By Garth Crooks
Football Analyst
Last updated on .From the section Football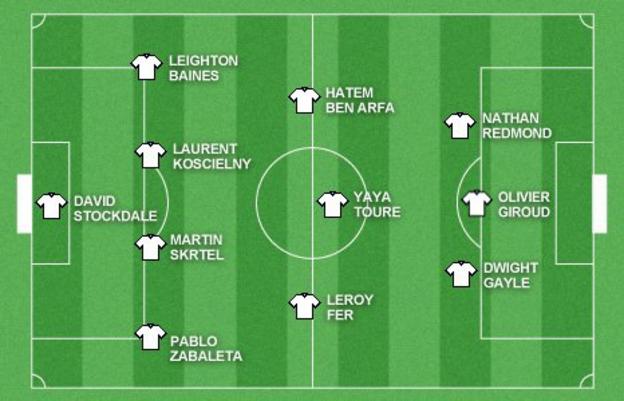 Liverpool go top of the Premier League table with maximum points after beating Manchester United - their third successive league win this season.
Manchester City recover from their defeat at Cardiff last week, while Arsenal snatch victory at the Emirates in the north London derby. Meanwhile, Norwich, Swansea and Crystal Palace picked up their first wins of the season.
Take a look at my team of the week and see whether you agree with my selections.
GOALKEEPER - DAVID STOCKDALE (Fulham)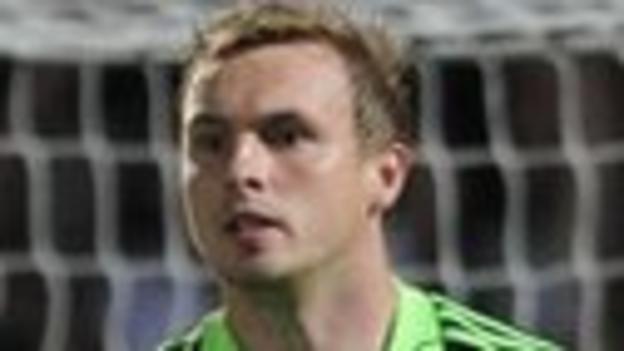 With time running out, stand-in keeper David Stockdale could have been forgiven for thinking he had been the sole reason for putting Fulham in with a chance of sharing the spoils in the 1-0 defeat at Newcastle. That was, of course, before Magpies midfielder Hatem Ben Arfa produced the sort of magic that only truly gifted players can produce.
Did you know? David Stockdale made eight saves against Newcastle. Only once (11 versus Chelsea in Dec 2011) has he made more in a Premier League game.
DEFENDER - PABLO ZABALETA (Man City)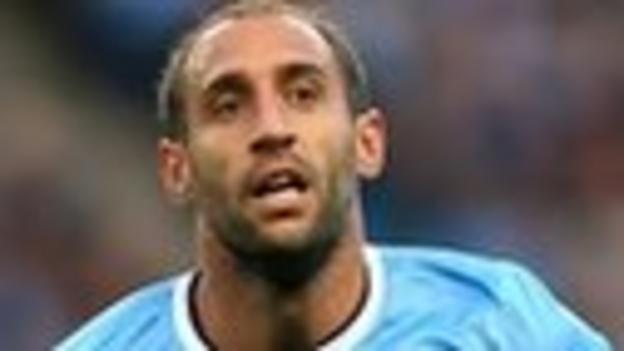 What a ball from the full-back for striker Alvaro Negredo for the second goal in City's 2-0 win over Hull. Zabaleta had given the Tigers warning earlier in the match with a similar pass that resulted in Negredo missing the target. The striker had only been on the pitch for a matter of minutes and Zabaleta was continually finding the Spaniard, who kept losing his marker. Great football.
Did you know? Pablo Zabaleta has provided a goal assist in each of City's home games this season, and has already equalled his best return of assists in a Premier League season.
DEFENDER - MARTIN SKRTEL (Liverpool)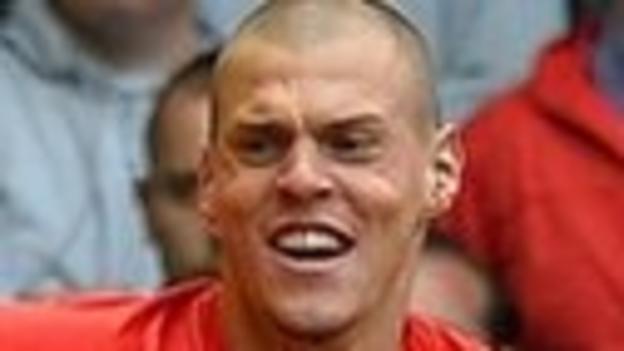 For this lad to come into this match having not played in the Premier League this season and to make Manchester United striker Robin van Persie's contribution practically negligible in Sunday's 1-0 win is a testimony to the player and his manager. If Liverpool boss Brendan Rodgers can keep Skrtel and fellow defenders Daniel Agger and Kolo Toure all happy at Anfield there could be more clean sheets in the offing.
Did you know? Liverpool have kept clean sheets in each of Martin Skrtel's last three Premier League appearances, including matches against Manchester United and Everton.
DEFENDER - LAURENT KOSCIELNY (Arsenal)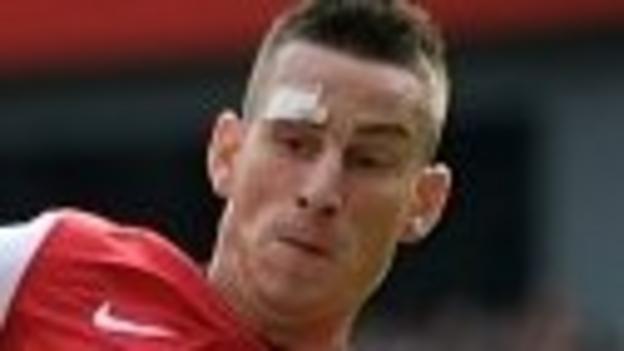 Last week I lambasted the unpredictable, and often reckless, Laurent Koscielny for his poor performance against Aston Villa in Arsenal's opening game of the season. Well, credit where credit is due - against Spurs he kept his composure and discipline, and his team got the result.
Did you know? Laurent Koscielny made more clearances in the north London derby than any other player (seven). Since joining the Gunners, he has made 511 clearances in the Premier League - 219 more than any other Arsenal player.
DEFENDER - LEIGHTON BAINES (Everton)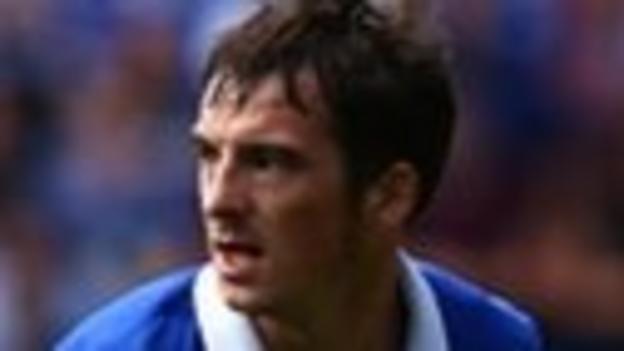 This was one of the most professional performances I've seen from a footballer for years. Considering the full-back has been the subject of transfer speculation for weeks, with a possible move to Manchester United on the cards, his commitment in the 0-0 draw at Cardiff was impeccable. He was denied a certain penalty by referee Anthony Taylor and never protested, only to be struck in the mouth by a Craig Bellamy flailing arm. He just got on with it. A proper footballer with a great attitude.
Did you know? Only Jonjo Shelvey (107) had more touches in a Premier League match this weekend than Leighton Baines (105).
MIDFIELDER - YAYA TOURE (Man City)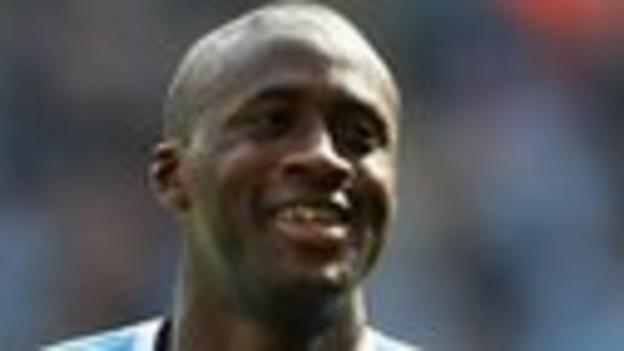 He did exactly the same against Hull on Saturday as he did against Newcastle in Manchester City's opening game of the season, scoring with a free-kick. The real question for Yaya Toure and his multi-talented team-mates is "how well do they travel?" If last week's trip to Cardiff is anything to go by then I suggest he has a quiet word with them and tells the new lads that this is the Premier League and there are no easy games, particularly away from home.
Did you know? Yaya Toure has scored five goals in his last seven league games at the Etihad Stadium.
MIDFIELDER - HATEM BEN ARFA (Newcastle)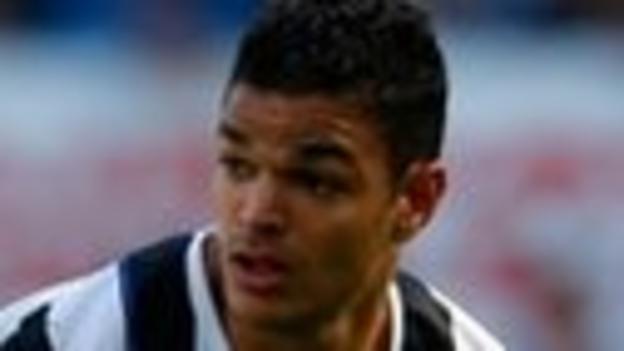 What a goal! He was a menace all afternoon against Fulham, who failed to come to terms with the Frenchman's infectious appetite for the game. It needed a special finish to beat David Stockdale in the Fulham goal and that's what it was. Stockdale was rooted.
Did you know? Hatem Ben Arfa has scored in all three of his Premier League appearances against Fulham.
MIDFIELDER - LEROY FER (Norwich)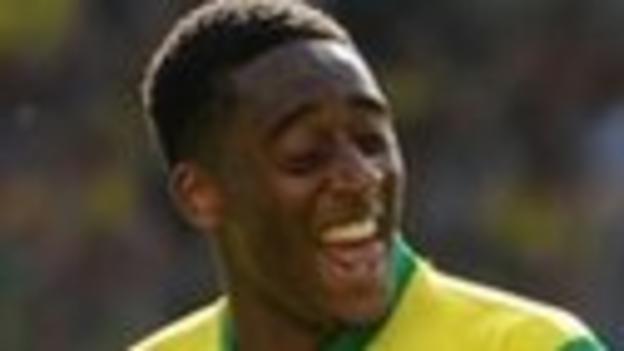 BBC Sport colleague Kevin Kilbane tells me that Everton wanted this player last season before they got side-tracked with issues surrounding former boss David Moyes. Now Moyes has gone to Manchester United and Leroy Fer has gone to Norwich City. It's great business by Norwich - he looks the business.
Did you know? Leroy Fer made eight tackles against Southampton, more than any other player this weekend.
FORWARD - NATHAN REDMOND (Norwich)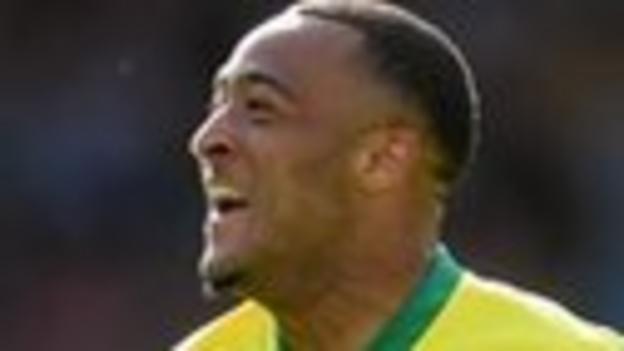 Redmond threatened to hurt Southampton earlier in the game, but they didn't heed the warnings and it was clear he wasn't going to miss the target a second time in the 1-0 win. This young man was a prodigious talent as a 16-year-old at Birmingham City and he looks like he may fulfil all his promise under the watchful eye of manager Chris Hughton at Carrow Road.
Did you know? Nathan Redmond attempted more shots than any other player in the Norwich v Southampton match (four), scoring his first Premier League goal with his first shot on target in the match.
FORWARD - DWIGHT GAYLE (Crystal Palace)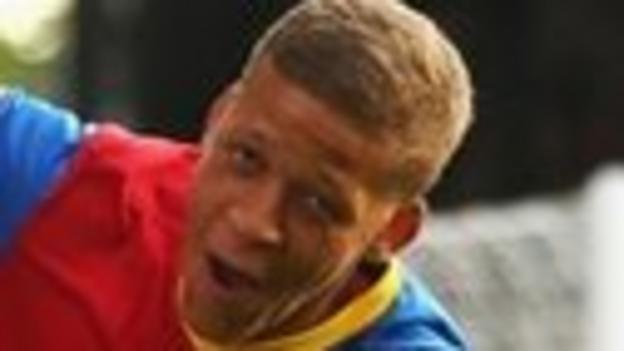 Well done Palace manager Ian Holloway for investing so much time and faith in a young talent like striker Dwight Gayle and giving him the confidence to express himself in the big league. What a pity Sunderland's Paolo Di Canio felt the need to so publicly rebuke his players. One can understand his frustration regarding their disappointing result at Selhurst Park, but has he stopped to consider that his team's poor start to this season might have something to do with him?
Did you know? Dwight Gayle's first Premier League goal came from the penalty spot. In their last season in the Premier League (2004-05), Crystal Palace scored 11 penalties - a joint-record in the competition.
FORWARD - OLIVIER GIROUD (Arsenal)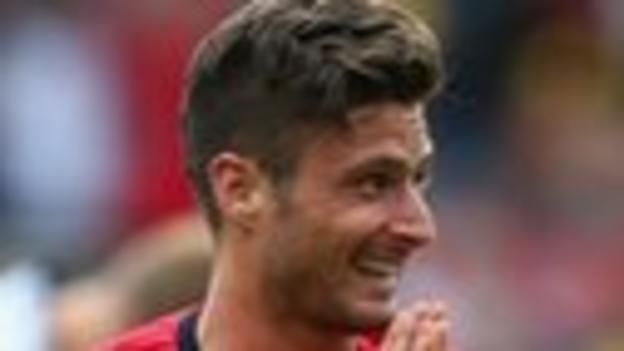 Any player who scores the winner in a north London derby deserves some recognition in my TOTW. Of course, if you're in the sort of form Olivier Giroud is in and producing the goods for an Arsenal line-up that is so bereft of quality strikers it's scary, then it's a must. The problem manager Arsene Wenger has is that if he doesn't buy a striker in this transfer window and something happens to Giroud, Arsenal will be in deep trouble - and he would only have himself to blame.
Did you know? All 14 of Olivier Giroud's Premier League goals have come in London - 12 at the Emirates Stadium, one at West Ham and one at Fulham.