Greg Dyke ready to give first FA speech on vision for England
By Richard Conway
BBC Sport
Last updated on .From the section Football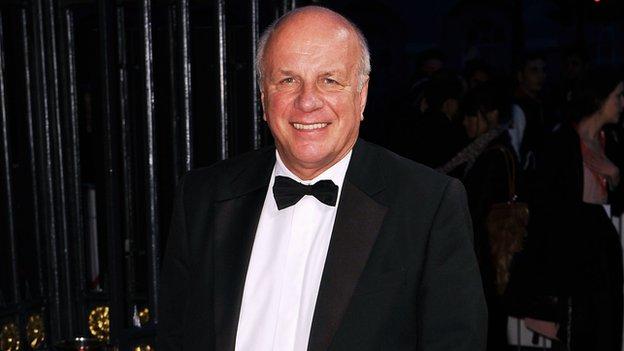 Greg Dyke is expected to outline his vision for the England team on Wednesday in his first address since
It is believed Dyke will call for those involved in the game to work together for the good of the national side.
Dyke will discuss the FA's own work in trying to make England teams a force on the world stage.
He will also address how the organisation has operated historically and how it manages England squads.
Specific targets for senior and development squads are expected to be mapped out as the new chairman takes a whole-game view of the work he believes is required.
The speech, to an invited audience at London's Millbank Tower, is expected to outline an overall strategy for the FA and will contain specific measures that Dyke believes could improve England's playing prospects.
While the specifics of these proposals remain unknown, topics of discussion could include the playing opportunities English players currently have, a winter break for domestic leagues, clubs releasing players for international duty and rescheduling key league games ahead of England fixtures.
A quota system for home-grown players in league teams has been discussed within the game before - but there would inevitably be legal, political and technical difficulties with any plan of this nature.
The speech will aim to build on the work of Dan Ashworth, who was appointed as the FA's director of elite development last September.
Dyke is believed to have canvassed opinion from all levels and areas of football as he searches for solutions to some of the biggest questions facing the national game.
It is thought the FA is not seeking direct confrontation with the Premier League and Dyke will urge his own organisation to "up its game" by focusing on its performance and strategy.